What is a Footer and why your webpage needs one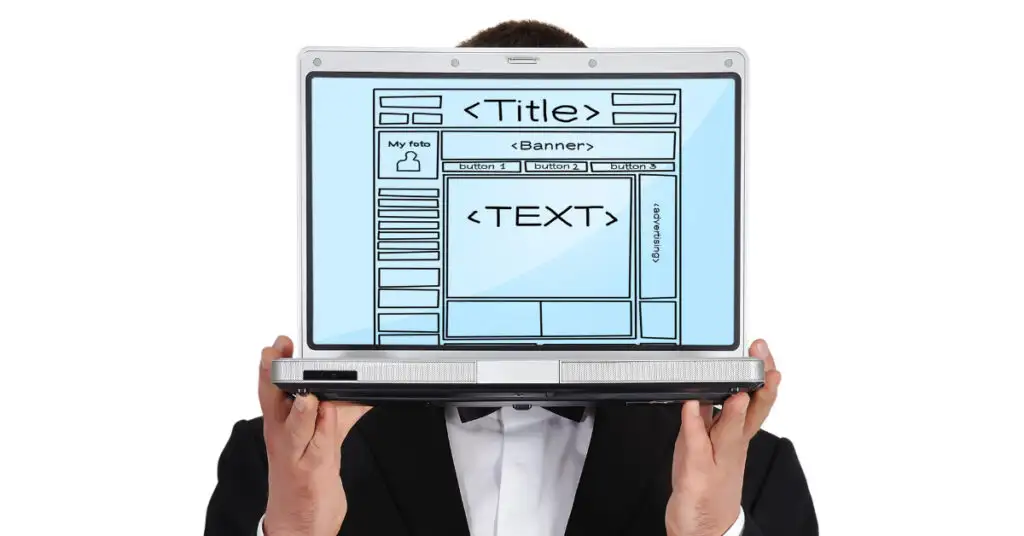 The process of creating and designing web pages is built not just around each section of a site but also around the goals of the business and how it wants to engage with its leads and customers.

In this post, we'll explore everything about the footer, its purpose, and its role in digital marketing strategies.

Let's begin…
What is a Footer
The footer is the space located at the bottom of a website. It can be seen not only on the Home page but also on other pages of the site, making it a consistently visible lower bar for visitors.
Although 'footer' translates to 'foot of the page', depending on the web design, it can appear in locations other than the bottom, typically in a small column to the right.
What makes it a 'footer' is that it distinguishes itself from the other content on the website. However, it should be recognized as a footer with specific, concrete, and relevant information, and it can be customized in colors to differentiate it from other sections of the site.
Why Have a Footer on Your Website
A website footer provides visitors with a sense of consistency, as the same information appears at the bottom of every page of the site. With evolving user behavior, creating a sense of consistency is increasingly important.
Looking back at traditional print publications like newspapers and magazines displayed in kiosks, many still believe that the header is the most critical part of any page. This might be true when entering a store where newspapers and magazines are placed on stands showing headlines and covers, but not much else.
Traditional Way of Displaying Print Publications in Stores.
However, with the rise of digital media, website owners don't have the same constraints as print publications. Online, users have the option to scroll through a page before it fully loads.
Even website visitors who read all the content on a page might reach the end of an article and close the page. To prevent this, you can offer a way for readers to discover more engaging content at the bottom of the page. This turns your footer into the perfect place to invite visitors to interact more with your site.
What to Include in the Footer
A footer is one of the best places to put your copyright notices, disclaimers, and other legal elements. However, to maintain visitor engagement, it's crucial to have secondary navigation in the footer (even if it duplicates the header menu).
Certain features and functionalities position it to optimize this valuable element of your site:
A Call to Action (CTA): CTAs guide site visitors to take a specific action once they arrive at your site. Depending on the nature of your site, you'll want to place a CTA on every page. It could be a button to schedule a call with you, or a link to subscribe to your services.
A Contact Form: Contact forms can live on any page of your website, so the footer is an accessible and consistent place to host one. It's never a bad idea to give visitors more than one way to contact you.
Addresses or Maps: If you have a physical store location you want to direct visitors to, an address or map should be included in your footer. The contact information widget provides the tools needed to make this information available to your site visitors.
Images: Images can differentiate your footer by adding an attractive touch and a splash of color. A tool like Jetpack's Mosaic Galleries allows you to display multiple images at once. You could showcase titled images of the different items you sell on your site.
Links to Your Social Accounts: Social media is an important tool for both bloggers and website owners. Social media icons provide a unified interface to place links to your social channels, encouraging interaction on platforms other than your website.
Newsletter Subscriptions: This CTA engages your audience now and in the future. Subscription alerts inform subscribers when you post new publications. Alternatively, you can use MailChimp's subscriber popup widget for users to sign up and receive your newsletter.
Popular Posts or Articles: After a site visitor reads a post, they should be presented with the opportunity to discover related posts. The WordPress posts widget displays your most recent posts, and the most popular posts and pages widget gives you the option to show the most popular ones.
The Footer and SEO
As we mentioned earlier, crawlers can more quickly access existing links added to this section through the footer.
Therefore, the footer is particularly interesting with respect to search engine optimization (SEO), and how does this work?
The landing page of a website is usually the page with the most incoming external links. To transmit this link power to the subpages in the most effective and sustainable way possible, web developers place internal incoming links in this part.
The use of these links in the footer supports the work of web crawlers in the context of indexing.
However, as mentioned earlier, it's not good to saturate this section with an excessive use of links, as according to Google, it can be subject to penalties. It's important to remember that the footer doesn't necessarily contribute to a website's user experience.
Since many necessary contents and menus should go in the upper section known as above the fold, many marketers conclude that the footer only serves to index the website.
As there is a large majority of websites that still do not use these additional subdivision options, the footer often ends up being just informative data that will be displayed at the end of the site.
3 Keys to Designing a Good Footer
Now that we have established why footers are so important, let's take a closer look at what makes up a footer and how you can smartly design one for your own site.
1. Visual Appeal
It's a fact: people judge books by their covers. Keeping this bit of human psychology in mind, it's important to include some visual elements in the footer, as its appearance will be the first thing a user notices. Whether you choose buttons, a logo, illustrations, or even a color pattern, having something visually pleasing at the bottom of a page to catch the visitor's eye is crucial.
2. Branding
A footer should be consistent with branding, from color schemes to graphics and typography. For example, if there's a logo in the page header, it might be appropriate to repeat it in the footer.
3. Cleanliness
Keeping a footer clean is an often-forgotten art on the Internet. Too often, you're reading an article or blog on a website only to scroll down and find a jumbled array of links in the footer. This can be disconcerting and overwhelming for the end user. It's very important to carefully select the right content and ensure that the font is visually appealing.
3 Ways to Improve Your Current Footer
Now that you know what's included in a website footer and why those elements are important, let's explore three key things you can do to quickly improve your current footer.
1. Contact Forms
As we mentioned earlier, having contact information in your footer is crucial, but it's not a good idea to leave your email address exposed. Spam happens to good people. Using a contact form can be beneficial in many ways.
Form submissions are easy to track in Google Analytics, which is useful for website marketing. An end user might be on a public computer and unable to use their private email. Completing a contact form sends users to landing pages that can provide more helpful information and resources. Form submissions can be saved in a database in case the email doesn't send correctly. Last but not least, you can avoid receiving a lot of phishing, spam, and other scam emails.
2. Sticky Footers
Sticky footers perform a magical upside-down trick; they never disappear! No matter where the user scrolls on a page, the footer follows. This can be very useful if your website has a clean and modest footer, or if you want to promote just a part of your footer (like an email newsletter subscription with a call-to-action button) and save the rest of your links for the bottom of the page.
3. Focus on Your User, Not Keywords
What you've heard is true: optimizing your website for search engines can increase traffic. However, when it comes to footers, moderation is key. Google's search algorithm doesn't pay much attention to keywords in footers, and over-optimization can actually harm your website.
If you need a website with a perfect footer, don't hesitate to contact us.
Juan Esteban Yepes