What is email marketing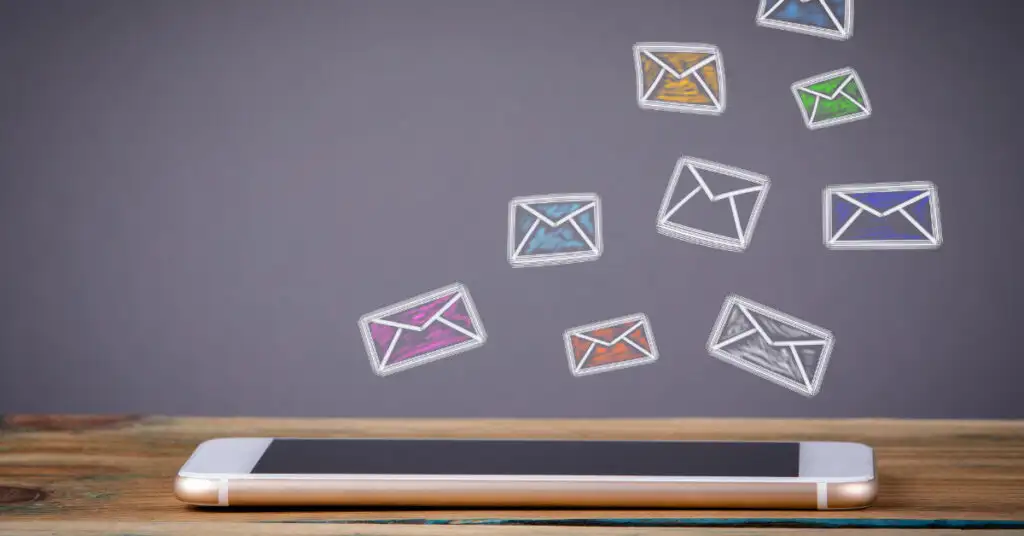 Email marketing stands as one of the hundreds of effective digital marketing strategies for drawing leads into the conversion funnel.

It's a powerhouse tool, backed by research.

A whopping 79% of B2B marketing teams deem it crucial in their digital marketing strategies, key to achieving their business objectives.

Through this channel, businesses can dispatch product updates, informative content to educate about their services, and enhance the lead-to-customer conversion rate, or even turn occasional buyers into brand enthusiasts.

A 2019 census by The Econsultancy/Adestra revealed that 73% of marketers rated this channel as one of the most effective for securing a good ROI, surpassing SEO at 72% and SEM or paid searches at 67%.

Now, let's dive in…
What is email marketing?
Effective digital marketing strategies hinge on crafting emails that allow a business to stay in touch with leads and customers.
Email, a staple in the digital world's daily life, offers content flexibility. Businesses can send birthday cards, newsletters, industry-related content, market analyses (in a content curation strategy), images, downloadable files (like e-books), infographics, and more.
Such emails should include various elements like CTA, opt-in buttons, links to the business's website and social media, offering valuable content to keep the brand in the forefront, and establishing a direct channel to new leads and customers.
Email marketing is versatile, catering to different funnel stages. By segmenting customer types, emails can be personalized and sent en masse through programmable platforms or manually from a business email.
Steps to create an email marketing campaign
Before diving into an email marketing campaign, it's essential to consider how it fits into and integrates with your company's digital marketing strategy. Here's a guide to help you start creating a strategy from scratch.
These are some of the steps to begin your email marketing:
1. Establish your objectives
As we've mentioned in previous posts, and we're sure you already know, the first step is to determine what you want and what you need to create your marketing strategy. It can be tempting at times to start sending emails "just because," as seen in outbound campaigns. However, this approach can lead to discomforting your users or leads with irrelevant or unhelpful information, possibly causing your emails to be classified as spam. That's the last thing you want!
2. Build or consolidate your email list
One of the initial steps in using email marketing is creating a lead magnet or placing a pop-up on your website, encouraging people to subscribe to your website by providing their personal information, including their email address and consent to receive periodic and/or personalized information. Some mass email customization platforms allow you to import lists from Excel files or other platforms like Google Sheets, making it much easier to adjust email delivery conditions and segment recipients based on where they are in the sales funnel. We recommend reading our lead magnet post to explore effective alternatives for obtaining new user emails, which can quickly turn into leads.
3. Choose the type of campaign you want to send
There are various types of email marketing campaigns you can send to your subscribers, and the type you select depends on the objectives you set in Step 1. These may include:
Newsletter: A digital newsletter sent regularly with engaging content related to your brand, product, service, niche market, and thematic interests. You can learn more about this strategy here.
Marketing offers: As the name suggests, this campaign aims to generate a direct response from the email recipient. It can include emails informing about discounted product updates, purchase bonuses, discounts, or special promotions on products or services.
Advertisements: Email marketing campaigns that allow you to announce new products, features, services, or time-limited activities, such as seasonal sales in e-commerce or marketplaces.
Invitations to online or offline events: A campaign designed to increase awareness of your event and encourage people to attend.
4. Create Your First Email Campaign
Having navigated through the previous steps, it's now time to design your email for sending. We recommend considering the following features to ensure your email achieves the desired effect.
Structure your content for easy readability, ensuring that Call-To-Action (CTA) buttons, links to your website, etc., are visible. You can use the inverted pyramid model, starting with a clear and compelling headline, followed by the accompanying copy with images or a video that encourages the reader to reach the end of the email and motivates them to take action with a centered CTA button at the end.
Use images and visual elements to boost engagement and increase click-through rates. In a pyramid design, most of the email is visual with minimal textual content, as images tend to be more eye-catching. This approach can pique the curiosity of your subscribers, prompting them to read more and click on the CTA button.
Personalize your campaigns and segment your audience effectively. The automation of email marketing, segmentation of your lists, and the use of third-party integrations make email personalization easier and more effective.
Ensure your campaign aligns with your brand, enhances its reputation, and fosters trust. Consider using your business's color palette, fonts, and logo to provide subscribers with a consistent experience that aligns with what they already know about your brand.
5. Measure Your Results
Analyzing data on clicks, email openings, etc., will provide the necessary information to gauge the success of your campaign.
There are two ways to do this:
Using the report features provided by your bulk email tool, which could be MailChimp, Campaign Monitor, Active Campaign, among many other platforms.
Using Google Analytics or other web analytics tools you may already have.
The reports section of your chosen tool will ultimately help you understand how people interact with your email campaigns.
Web analytics is integrated into every digital marketing strategy, making it a necessity and almost an obligation to perform it regularly. This will help you understand the reach and achievement of your KPIs.
Types of Email Marketing Campaigns and Strategies
1. Email Marketing Campaigns for Customer Attraction
This is a long-standing strategy that continues to be effective. Essentially, what you need to do is go online and search for industry directories, business directories, or browse for company websites you're already familiar with. Then, find the contact email of the business or person you want to reach out to.
Once you have organized the emails into a list, you proceed with the sending. This technique does not conflict with data protection laws like Habeas Data since you are writing to publicly available email addresses.
2. Email Marketing Campaigns for User Activation
These campaigns are commonly seen when you sign up for a new mailing list, either through a lead magnet or by subscribing to a new service. The goal of these campaigns is to nurture the relationship with potential customers and persuade them to make a purchase. They are also known as drip marketing campaigns.
3. Videos with Email Capture
Platforms like Wistia and some webinar platforms excel in this approach. You can set a video to activate a prompt at a certain point, asking for the viewer's email address to continue watching. This is typically used at the moment when the most valuable part of the video is about to be revealed.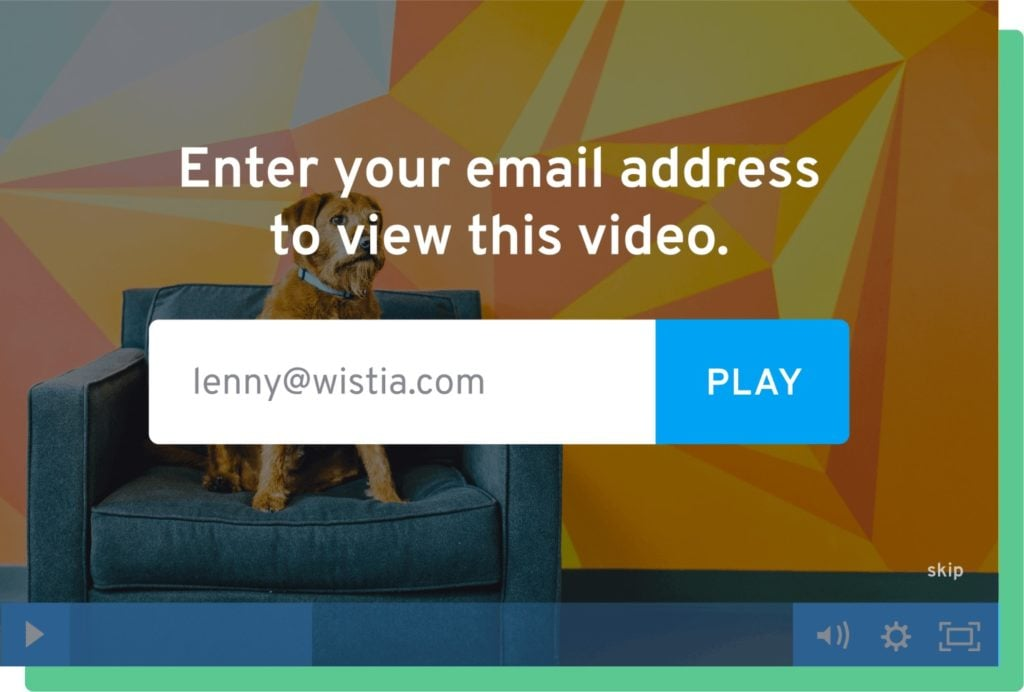 4. Reminder Emails
These are widely used in e-commerce and online stores. For instance, you can send an email to customers who left items in their shopping cart, or to someone who made a purchase a while ago. In the service industry, reminder emails are also used for notifying about upcoming payment deadlines or the end of a free trial period.
5. Email Marketing Campaigns for User Retention
One of the major concerns for service companies is the potential increase in churn rate due to users not engaging with the product. To counter this, companies can schedule regular campaigns featuring tutorials on how to use the product. These campaigns also aim to increase brand loyalty and encourage satisfied users to bring in new potential clients through referrals.
Conclusion
Email marketing is one of the most versatile marketing strategies available, as it can be used at any stage of a conversion funnel.
Additionally, it's one of the most cost-effective sales channels with a high return on investment. You can send hundreds of personalized messages offering a product at an almost negligible cost. Some tools allow you to send messages to up to 2000 users for about 10 dollars.
Imagine selling a product for 50 dollars to a thousand contacts. You could easily generate 10 sales from those 2000 contacts. This means you could make 500 dollars in sales for just a 10-dollar investment in marketing.
Email is easily the channel with the highest return on investment. Use it!
Juan Esteban Yepes