What is a Webinar and how to do it right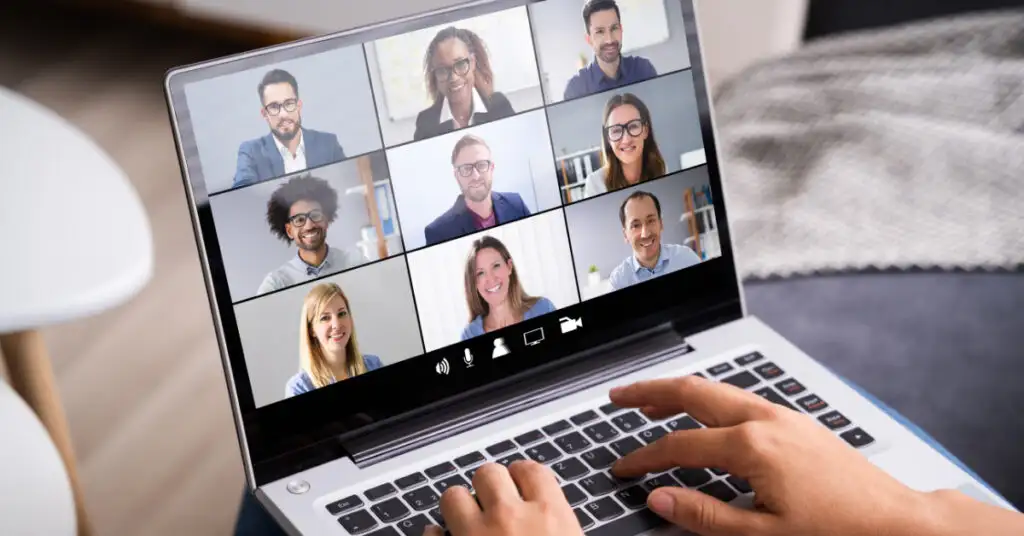 A webinar is an online lecture or conference focusing on a specific topic. It can be conducted in various ways, such as casual conversations, tutorials, Q&A sessions, interviews, product or service demos, or expert panels. In any format, the essence remains the same: you provide attendees with high-quality, relevant information linked to what you offer on your website. The aim is to build trust, showing attendees that they are in the hands of experts on the subject, thus strengthening the relationship.
Why Host a Webinar?
Webinars are multifaceted tools, especially from a marketing perspective, as they encompass all stages of the conversion funnel: attraction, activation, retention, monetization, and referral. Regardless of where your customer is in the funnel, a webinar can engage and advance them.
1. Webinar as a customer attraction strategy
Webinars can attract users as a lead magnet. They draw in new leads by offering access in exchange for contact details like names and email addresses.
One of the key advantages of using webinars in digital marketing strategies is real-time interaction between the audience, professionals, and the hosting company. This interaction is fundamental in building community and conversation with users and clients, reinforcing trust, knowledge, and added value of the product or service.
2. Webinar for customer activation
Webinars are not only for attracting clients; they also play a role in customer activation as they engage viewers who are glued to the screen and interacting throughout.
3. Webinar as a retention strategy
Webinars excel in retention by capturing the user's attention for extended periods, even hours. This duration provides ample opportunity to showcase your product's benefits and what you can offer the user.
Make your webinar both entertaining and valuable, demonstrating why you are the best choice and why your brand deserves trust.
Creating a Successful Webinar
You'll find numerous tools online for hosting a webinar. The right choice of tools supports the success of your webinar, but that's not the only key to success. Several essential steps must be followed to achieve your goals.
Let's break down the components of a webinar:
Topic
 Title
Host(s) and guests (if applicable)
Participants
Device for streaming with internet access (ideally a desktop or laptop computer for stable transmission, better image quality, and stable network connection)
Broadcasting software or app
Screen sharing elements as needed (like presentations, videos, images)
Interactive medium for participant engagement (like chat or discussion forums, often integrated into broadcasting software)
Script, to ensure a clear structure and include crucial elements like greetings, audience interaction moments, and emphatic calls to action.
Key elements for a successful webinar**
1. Topic selection
While it may seem obvious, the topic of your webinar demands significant attention. The goal of a webinar, aimed at drawing more people into your conversion funnel at various stages, must be supported by quality content.
Gone are the days when a catchy title was enough. You need to remember that you are building a long-term trust relationship with your customers. Failing to deliver what you promised will likely result in losing their interest and participation.
Choosing the right topic involves understanding your customers' needs, pain points, fears, and weaknesses. Providing solutions and clear guidance is crucial. The best way to ascertain this is through direct interaction, considering their comments, questions, and feedback.
2. Title crafting
The title is crucial for attracting a large audience to your webinar. No matter how thoughtfully you choose the topic, if the title doesn't do justice to the content you're offering, it won't be effective.
The title should be engaging, concise, and promise something that your potential or recurring customers need and are searching for.
Once you have the content and title of your webinar ready, consider combining it with other acquisition techniques like SEM, SEO, joint ventures, etc., to attract more interested users. Additionally, integrating it with various tools on your website can enhance its effectiveness.
3. Host(s) and guests (depending on the webinar format)
It's crucial to know who will be presenting information during your webinar. When inviting attendees, one way to engage them is by highlighting the credentials and expertise of the speakers. Use their experience and qualifications to build credibility and interest.
4. Participants
They are your audience and the most crucial part of the webinar. It's vital to make them feel valued throughout the event. Engage them through interactions and by delivering what was promised in the title and promotional material.
5. Broadcasting device
A stable internet connection is a must for your device. Test compatibility, camera, and microphone functionality in advance. A desktop or laptop computer is recommended over a tablet or smartphone due to their superior capabilities.
6. Streaming software
There are numerous options available, especially since communication methods have evolved post-pandemic. Here are some examples of software you might consider:
Livestorm
Demio
WebinarJam
WebinarNinja
GoToWebinar
LiveWebinar
EverWebinar
BlueJeans
My Own Conference
EasyWebinar
ClickMeeting
BigMarker
GetResponse
Adobe Connect
Google Hangouts
Livestream
Zoom
AnyMeeting
Webex
DaCast
7. Screen Sharing Elements
Having visual or audiovisual aids ready for use during the webinar is beneficial. This could include presentations, videos, images, or a combination of all. These aids enhance audience understanding of the topic and maintain their engagement. It's known that attention spans for screen content can be limited – often not exceeding 20 minutes, especially if focused on a single activity.
8. Interactive Medium
This feature usually comes integrated with the webinar software, typically in the form of a chat function. It allows for real-time interaction with participants.
9. Script
A script is crucial to ensure you cover all necessary points without excessively dwelling on a single topic. It helps to keep the webinar structured and focused.
For assistance in implementing a webinar for your company, feel free to contact us.
Juan Esteban Yepes