What is a web page. Types and uses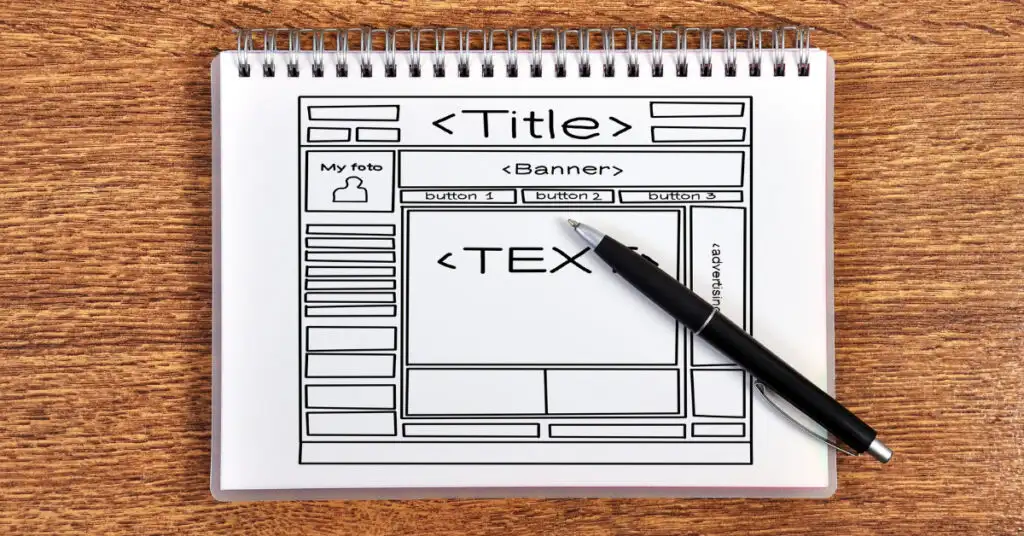 A web page is a collection of information available on the Internet. It can encompass a wide array of subjects and can contain as much content as desired, which explains the variety of web pages available. Additionally, web pages can display various formats, including texts, images, audio, videos, and links.

To access web pages, all you need is an internet connection and a web browser on a device.
Web Page vs. Website: Understanding the Language
It's important to be precise in terminology. A website can have multiple pages within it. For instance, a website might include landing pages, a blog, and an online store. However, in everyday language, the terms "web page" and "website" often get used interchangeably, leading to some confusion.
Strictly speaking, when designing and developing a website, we generally think in two categories: informational and transactional. Informational websites serve as sources of information on various topics, while transactional websites, also known as e-commerce or online stores, focus on facilitating transactions.
A commercial website is particularly efficient, and this efficiency depends on the rigorous and professional web design of each page. It acts like a virtual branch, open 24 hours a day, 7 days a week, always available for those who need it. A commercial website can be a sales point, an immediate communication channel, a tutorial, a permanent client attraction point, and much more, if done correctly.
Types of Web Pages
1. Landing Pages
These are the basic building blocks of websites. A site can have hundreds of landing pages, such as each blog entry, product page, or magazine article. They should provide information on a specific topic and, if applicable, a clear call-to-action (CTA).
2. Blog
This is a space for discussing particular topics of interest. Blogs are usually hosted within classic websites and cover topics related to the themes and interests of the hosting site. They are often updated by administrators, and many allow visitors to leave comments.
3. Magazine or Magazine-style Website
These are pages containing generally periodic publications with various articles and pieces on general interest topics. They may require a subscription for full access or to receive notifications about new posts. A magazine-style website is similar to a blog but tends to be more formal, with an editorial line and predefined periodicity.
4. Online Store (E-commerce)
This is a page solely dedicated to offering products. It's a transactional site and should indispensably include a product offering (possibly categorized), a shopping cart, and a payment gateway.
5. Portfolio
These pages are designed to showcase the visual or audiovisual production of an artist or designer. They are typically filled with content in formats optimal for presentation and generally don't contain much text.
For creation, there are Content Management Systems (CMS) that simplify the process for DIY individuals. The market is full of hosting options, making it easy to find a place to host your web page online.
With these definitions in mind, we can return to the question, "What is a web page?" It is a digital space on the internet, part of a larger entity known as a website, designed to present information, facilitate transactions, or showcase content in various formats. Whether for personal expression, business, or information sharing, web pages are the fundamental elements of the digital world.
The Purpose and Construction of a Web Page
A commercial website, or a web page as it is commonly called, significantly expands the possibilities for a business. It functions like a branch open 24 hours a day, 7 days a week, and can even open doors to international markets.
In an era defined by agility and versatility, a web page has become an essential tool for reaching diverse audiences. Often, the first step in making a purchase involves an online search. This trend is only growing, especially among new generations who are now economically active and use this medium intensively.
So, ¿How Do You Build a Web Page?
The process of designing a web page varies greatly. Currently, there are numerous online platforms that make creating a classic commercial site more accessible. Platforms like Wix, GoDaddy, and SquareSpace allow users to publish content in just a few hours, often at little to no cost. According to Siteefy, there are over 1.2 billion websites, but only about 10% to 15% of these are active. This is because serious web page design involves many studies and strategies that can make each web page more effective or help it achieve the goals of its user, depending on its creation.
For those looking to attract customers and drive sales, web page design should be entrusted to professionals.
At Dazzet, we are convinced that using a web page opens up possibilities for all businesses. A significant part of our team is dedicated to finding strategies to make our clients' pages more visible, effective, and discoverable.
Basic Elements of a Web Page
Each website has its unique set of web pages, and they all differ from one another. However, there are common elements in each web page:
Logo or Website Name: Typically located at the top, this defines the website to which the web page belongs.
Search Bar: Allows users to search for related information on a specific page or across the entire website.
Breadcrumbs: Located below the search bar, breadcrumbs help users locate where they are on the website and navigate back to previous pages or the homepage.
Page Title or Header: Should be marked with an HTML `<h1>` tag, a critical element for SEO.
Content: Begins under the title, divided into different paragraphs for clarity, under various headers created with `<h2>` to `<h6>` tags based on their importance.
Feedback Link: Many informational web pages include a link for feedback, asking readers if the information was helpful.
Footer: At the end of the page, it includes the name and other information about the website.
Copyright and Legal Notice: Should be mentioned at the end of each website to prevent content theft and ensure the uniqueness of the information provided.
A web page serves as a vital digital presence for businesses, allowing them to reach and engage with their target audience more effectively than ever before. Whether it's for providing information, facilitating transactions, or showcasing a portfolio, the structure and design of a web page play a crucial role in achieving the desired outcomes.
¿Do You Need a Website for Your Business?
Regardless of the size of your business, having a website is crucial in today's world. It's a well-known fact that most people conduct online research before making any purchase.
To clarify further, here are the key reasons why your business needs a website:
Increased Reach: A website helps your product reach more potential customers.
Online Presence: It allows your customers to find you anytime, from anywhere. Being online all the time means you won't lose customers to competitors.
Enhanced Credibility: An online presence makes your business appear more professional, boosting your customers' trust.
Market Expansion: Your website can be accessed globally, enabling you to find potential customers from different parts of the world.
Cost-Effectiveness: An e-commerce site can be more cost-effective than a physical store. It reduces operational costs, salaries, utilities, etc. Lowering these overhead costs can reduce your product prices, thus potentially increasing sales.
Customer Interaction: It's easier for customers to communicate with you online, ask questions, and provide feedback. Engaging with users helps improve your products and ultimately boost your sales.
How to Build a Website
Typically, creating a website involves learning coding, which requires months of practice and experience. We assume you'd rather not go down that path.
Another way to get a website is by hiring a web developer or a web development company to create it for you. This approach saves you the hassle of learning design and development, and you'll have your website up and running, generating revenue in no time.
If you need a professional website, consider reaching out to a web development service. They can offer tailored solutions that align with your business objectives and ensure a strong online presence for your business. With professional help, you can focus on your business while experts handle the intricacies of website development and design.
Juan Esteban Yepes