What is web optimization. Tools and strategies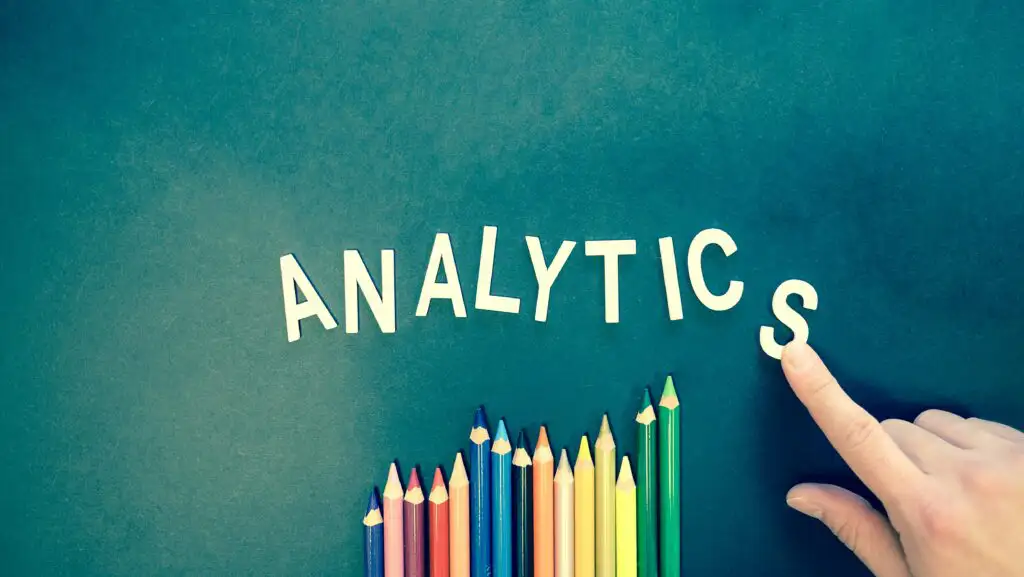 Web design optimization is the process of enhancing a website's performance through controlled experimentation to bolster its commercial objectives.

Beyond your website, you can optimize the entire conversion funnel.

In this process, website owners can create pages with visible changes for users, such as A/B tests, to determine which ones perform better, which functions or buttons should be relocated, redesigned, etc.

Some of these changes include color schemes, copywriting, the size and placement of CTAs (Call to Actions), and embedded links (backlinks) on the website.
¿What is Web Optimization?
Web optimization involves using tools, advanced strategies, and experiments to improve your website's performance, drive more traffic, increase conversions, and grow revenue.
One of the most critical aspects of website optimization is Search Engine Optimization (SEO). This technique focuses not only on getting various pages of your site to rank at the top of SERPs (Search Engine Results Pages) for specific keywords but also makes it easier for prospects to find your brand. Another critical aspect is on-page optimization, ensuring that prospects who land on your website have the best user experience, leading them to take the desired action and become potential customers.
Optimizing your website allows you to effectively and efficiently tap into an untapped market (without paying for advertising) and opens doors to more conversions and revenue gains.
However, while SEO is an essential part of website optimization, it is not everything.
Optimizing your site for real people helps you gain visitors' trust, begin building a relationship, and enables you to sell products without making a sales call.
A comprehensive website optimization approach combines various disciplines to ensure your website operates ideally in all areas:
SEO (Search Engine Optimization)
Content Writing
Analytics
UX Design and Frontend Development
Web Development (Backend)
CRO (Conversion Rate Optimization) / Landing Pages
¿Why is Web Optimization Important?**
Why is website optimization important? In the last decade, the internet has become the go-to place for consumers to make purchasing decisions and acquire products.
In 2020, global e-commerce sales reached nearly $4.29 trillion. In 2021, retail e-commerce sales hit around $5.2 trillion and are expected to increase by up to 56% in the coming years.
The internet has also become the preferred destination for finding information about local businesses (46% of all Google searches have local intent, and 78% of local mobile searches result in offline purchases), as well as for information about software companies, B2B businesses, and more.
The internet is taking on the role of "asking a friend" across all industries. By positioning your business correctly, you can consistently turn people who have never heard of your company into customers.
If you don't optimize your website and content, no matter how many people search for terms relevant to your business, your site will not appear in the results. Your website and business will go unnoticed by everyone.
But when you optimize for search, you put yourself on the map. Consumers will search for relevant terms, and your website and business will always appear.
By mastering SEO, you generate targeted traffic from interested buyers.
But it's not enough to only optimize for search. If you only increase your traffic and your website's content doesn't appeal to potential customers, no one will convert. Visitors will leave your site without making a single purchase.
To leverage the traffic, you must also optimize user experience and the efficiency of your conversion funnels.
By mastering Conversion Rate Optimization (CRO), you'll maximize the number of leads and sales generated from both paid and organic traffic.
Another often-overlooked benefit is that website optimization can help the environment. Thus, by optimizing, you can help reduce your website's carbon footprint.
The Goals of Web Optimization
The objectives of a website vary depending on the business type, the target customers, and the desired action from that audience: a purchase, filling out a form, or reading an article. A website visitor's desired action can also involve conversions, meaning the number of audience members who complete a specific action.
For instance:
An online store optimizes its website to encourage checkout completion and repeat purchases.
An online software company optimizes its site to increase the rate at which visitors sign up for a free product trial.
An insurance company optimizes its website to capture more potential leads for insurance coverage sales.
A fundraising campaign optimizes its donation form to encourage more contributions.
6 Essential Web Optimization Strategies
With numerous strategies and approaches available to enhance your website, it can be overwhelming to start. A simple search for "improve website" yields over 500 million search results.
To avoid overwhelming you with information, this guide focuses on the basics and helps you maximize your return on web optimization investment.
Below, we've highlighted six vital strategies to help you optimize your website in all areas.
1. Optimizing Mobile Experience
Gone are the days when having a website that looks and functions well on desktops and laptops was sufficient. To succeed in the online market, focusing on your site's mobile experience is crucial.
In 2018, most traffic (52.2%) was mobile, and the majority of Google searches are now done on smartphones. By the third quarter of 2019, 64% of Google searches were made on mobile devices.
Due to this, Google has shifted to mobile-first indexing, primarily indexing and ranking your mobile pages. Any issues can cost you not only potential mobile conversions but also the chance to rank in relevant search terms.
First, conduct a basic mobile usability test, like Google's Mobile Test. Correct any apparent issues it reveals.
You should also test all pages on the most popular phone models to ensure they adapt well to each screen size.
You can do this with the device toolbar in Chrome's Developer Tools. It allows you to display your website in windows of different screen sizes.
Take necessary measures to fix any potential issues. You want mobile users to have an easy experience on your site.
Ensure a great page experience:
No pop-ups or interstitials displayed on mobile.
The site loads quickly/correctly.
Text is easy to read.
All content is visible.
Reduced images and graphics are still legible.
The site is easy to navigate.
Cover these basics, and both search engines and users will reward you.
2. Improving Page Speed
People dislike waiting for a website to load. A 5-second load time leads to a 38% bounce rate, and the longer it takes, the higher the rate. Having a fast-loading website is the first part of a good user experience.
Page speed is also an official Google ranking factor and can directly affect your SEO.
To find out how fast your site is and any potential bottlenecks or issues, use a free online tool like Google's Pagespeed Insights or GT Metrix.
The tool will assess your website, count and categorize all HTTP requests, and highlight what you can fix.
Common issues include uncompressed JS and CSS files, lack of CDN, absence of page caching for CMS sites, and large, unoptimized image files.
Compression and caching issues, and lack of CDN, can be easily solved with plugins or extensions for your CMS. Images can be optimized using available image compression software like Smush, kraken.io, Cloudinary, or ImageKit. If you have videos on your site, use video compressors like Clideo or Clipchamp to reduce video file size.
It may require a significant investment of time or money, but every millisecond saved is worth it. If all this sounds too complicated, contact us.
A cheap, low-quality shared hosting plan can also cause slow page load times. So, if your page still loads slowly after achieving a 90+ score on page speed tools, consider upgrading to a better plan.
3. Search Engine Optimization (SEO)
Search engine optimization is one of the most powerful marketing tools on the internet. 70% of marketers see SEO as more effective than pay-per-click (PPC) advertising.
It's not just about driving traffic. People prefer and trust organic search results more than ads. You earn Google's approval by having quality content relevant to what the user is searching for.
The first step to improving your SEO is ensuring Google is correctly indexing all your pages and that you don't have serious SEO errors.
Signing up for Google Search Console and registering your site is the first step. It will highlight fundamental issues, list your indexed pages, and track the keywords they rank for.
Once you've covered the basics, it's time to move on to third-party technical tools and advanced tactics and strategies.
We'll tackle advanced SEO strategies in a dedicated section below.
4. Tailoring Website Content to Increase Conversions
The words used on your website are more important than you might think. Design, images, usability, and page speed are all crucial factors, but copy controls your message.
And, while words are the easiest to change, they can also be the most powerful.
Case studies show the power of web content all the time.
So, don't rush your content. You want the content on each page to provide a logical roadmap towards the conversion action you want users to take.
To do this, you need to understand not only basic website content writing techniques (copywriting) but also your customer base.
If you don't understand your visitors' problems, desires, and doubts, you can't create a word journey that guides them to the destination you want.
Analyze in-depth user data like heat maps to understand the customer journey and talk to existing customers about their doubts and what convinced them to make a purchase.
Once you've identified an area with weak content on your website, you can devise and test different content variations based on what you know about your customers.
5. A/B Testing
Once you've identified an issue on your website, whether related to content or not, A/B testing is the best way to test your potential solutions in the real world.
For example, suppose a landing page's conversion rate is very low, and your team thinks the content might be the problem. You can formulate new headlines and stronger features and quickly test them in a one-on-one competition.
If the new version achieves a statistically significant increase in conversions, you'll know your theory was correct, and you've solved the problem.
But even if your new version loses, that doesn't mean you haven't identified the correct problem. It might just be that you haven't found the right solution yet.
That's why multivariate testing, which involves testing multiple potential solutions at the same time, can be a good idea.
By comparing the original version with several variations simultaneously, you're more likely to find a significant improvement.
You can also use what you learn from single-page tests to improve the rest of your website.
6. Optimizing User Experience
Online business owners and small enterprises often overlook the user experience on their websites. They tend to obsess over SEO and conversion rate optimization, yet fail to focus on improving their site's usability.
However, a better and smoother experience can make all the difference.
Every $1 invested in UX yields a return on investment ranging between $2 and $100.
Think about it: by creating a more intuitive and improved experience for all users, you retain a higher percentage of your visitors. They return multiple times, and more of them naturally progress through your funnel and become customers.
Not to mention, dwell time (how long a Google searcher stays on your site before returning) is a significant SEO ranking factor.
Therefore, you should implement UX reviews and analyze user reports such as user flow, session recordings, exit pages, and heat maps.
This will help you identify UX issues and generate potential solutions. Once you've developed a new version of a page, you can compare it with the original through A/B testing or conduct a usability test with a group of test users.
Juan Esteban Yepes