What is a Vlog. Ideas to make one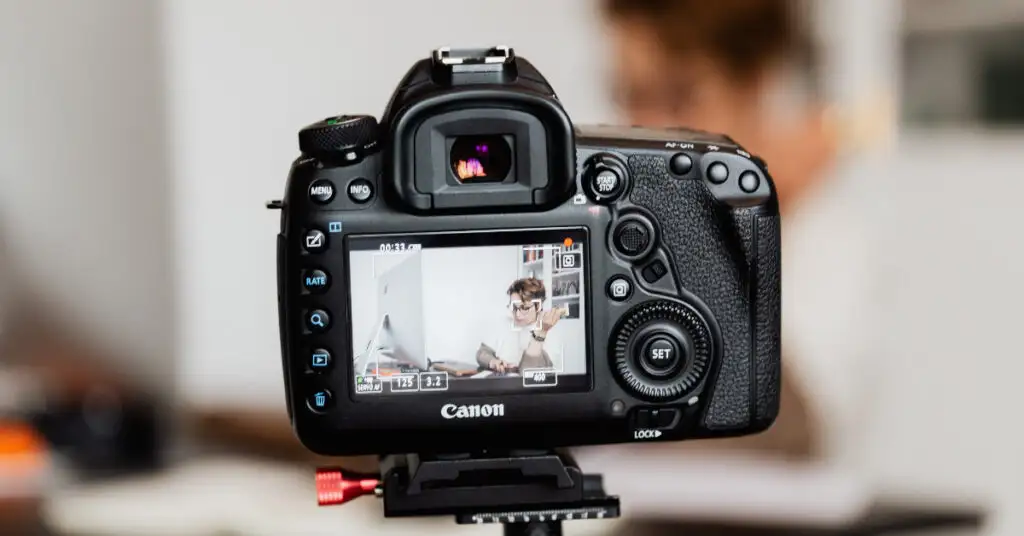 A Vlog is a popular form of social media and a way to document one's life.

Many vloggers find success by following their passion and sticking to their niche. They speak directly to their audience and have a unique voice.
Difference Between a Vlog and a Blog
The primary difference between a vlog and a blog is the type of content presented.
A blog is a webpage or section of a website that features written content in the form of articles or posts. Articles are usually written in a more formal tone, with paragraph structures and headings for easy reading. Blogs can cover any topic, from news and politics to fashion and beauty, and can include images, videos, and other multimedia elements to complement the text.
On the other hand, a vlog is a video blog, meaning it is content in video format published on a video hosting platform, such as YouTube or Vimeo. Vlogs can be recorded in different places and situations and are generally more informal and personal than written blogs. Like blogs, vlogs can cover a wide range of topics, from travel and food to technology and entertainment.
¿What is a Vlog?
A vlog is a type of video blog where most of the content is in video format. This type of blog is an excellent way to convey your message and interact with your audience. It also increases your visibility, improves SEO, and drives traffic to your website.
A successful vlog can help you build your brand and make money. It can also provide valuable information to people and connect you with a like-minded audience that shares your interests.
The first step to creating a successful vlog is deciding what you want to talk about. This will help you develop a unique style that attracts your audience. If you're a travel blogger, for example, you might want to focus on different destinations or travelers' experiences.
Choose a topic you're passionate about and enjoy talking about. This will make it easier to create videos you can be proud of. You should also consider how your vlog will look and sound.
Once you have a good idea of what your vlog will be about, it's time to start recording. Record your video in a location that will give you the best possible quality. Then, edit it to ensure it is engaging and appealing.
Your vlog should not be longer than 20 minutes to keep viewers engaged and attentive. It should also be edited in a fast-paced manner, using jump cuts and camera angles to make it interesting.
Adding titles, graphics, and B-Roll images to your vlogs helps them stand out and promotes your brand. You can do this with free social media graphic templates or professional software like Adobe Premiere Pro and Apple Final Cut Pro.
You can use this software to add music, text, and edits to your vlogs. It may be costly, but it will give your vlogs a more polished and professional look.
Vlogs are a great way to showcase your personality and share your thoughts with your audience. You can also create a vlog to show your creative process, like the process you go through when creating art."
A Vlog it's a form of Social Media
Vlogging is a form of social media that allows people to share their thoughts and feelings on topics related to their lives. It also enables individuals to create a personal brand online and become 'influencers' on social media platforms.

A vlog can be a very effective way to build a following on social media, especially if you have a niche audience. Whether discussing food, travel, fashion, or technology, a vlog is a great way to connect with your audience.

You can use a vlog to promote your business or product, but it's also an opportunity to receive feedback from your followers and show that you value their opinions and input. You can even use vlogs to create community engagement by asking your followers to submit ideas and questions that you can address in future vlogs.

Creating engaging videos is crucial for a successful vlog. They need to be entertaining, informative, and unique, all of which can help you grow your following. Always be authentic and honest, so make sure to express yourself through your video content.

The best way to start is by posting a series of short videos about your life and experiences. This will give you an idea of what your audience is looking for and what type of content they enjoy most. You can then use that knowledge to develop a consistent schedule of new vlogs and create franchises (like tips, reviews, or recipes) for your videos that will keep people coming back.

If you want to start vlogging, you'll need an internet connection and a website for sharing videos. Most people prefer YouTube, but Instagram and TikTok are other options for sharing shorter video content. You can also use Facebook's stories feature, which allows users to upload video clips for only 24 hours.

You can edit your vlogs yourself, but if you have a budget for professional video editing, it's probably not an option. However, there are many free video editing tools available that can make the process easier and more efficient.
A Vlog it's a Way to document your life
A vlog is a fun way to document your life and can be an excellent way to promote your other social media content. However, it takes a lot of time and patience to create high-quality videos that will appeal to a broad range of audiences.

The best vlogs are those that are interesting, informative, and entertaining. To achieve this, consider what your audience would like to see and how to deliver it in the most engaging way possible.

One way to start is by creating a list of video ideas relevant to your niche. This will help you determine what types of videos to make, how often to record them, and where to post them.

Another tip is to streamline your recording and editing sessions so you can get more out of the process. This will save you time and allow you to focus on your other content creation tasks.

Additionally, it will enable you to experiment with different styles and formats of video. This will help you decide what's right for your brand and prevent you from falling into a rut when it comes to video creation.

Finally, always keep your purpose at the forefront of your mind when creating your vlog. This will help you stay motivated and ensure that your content is truly aimed at those who matter most to you.

A vlog is a fun and easy way to share your life with others. It's a good idea to document your milestones and celebrate the good things in life, and it can be an excellent way to build your confidence by showcasing your creativity and technical skills. It may even open up new opportunities for you to make a living from your passions.
A Vlog it's a form of expression
Vlogs are a form of media that can be used to express yourself through video. They can be personal, humorous, informative, or any combination of these. They're also an excellent way to connect with people and share your passions with them. In fact, vlogs are one of the most popular forms of content on the Internet.
While vlogging is a form of self-expression, it's important to ensure you create quality content. To do this, choose a topic you're passionate about and be consistent with creating new content. It's also important to take your time and enjoy the process of making your videos.
Moreover, if you want to start a successful vlog, it's best to focus on a niche and build an audience around that topic. This will allow you to have a wider audience and gain more followers.
To create a successful vlog, choose a topic you're knowledgeable about and passionate about. This will help you attract a large audience and make it easier to keep your content fresh.
Another important thing to remember when starting a vlog is that you need to be able to communicate effectively in English. Using this skill can help you connect with people worldwide and improve your chances of gaining international followers.
The key to success in a vlog is using the right tools and equipment. This includes a good camera and a video editing program. If you have the budget, a DSLR camera is an excellent choice for vlogging, but you can also use your smartphone to start.
Once you've got the basics down, you can start creating vlogs that are unique and interesting to your audience. You can post them on YouTube or other platforms, like Instagram and TikTok.
Whether you choose to use a DSLR camera for your vlogs or not, it's important to have good lighting and sound. This will help your audience enjoy watching your videos and ensure you're presenting high-quality content.
Juan Esteban Yepes