What is Social Media marketing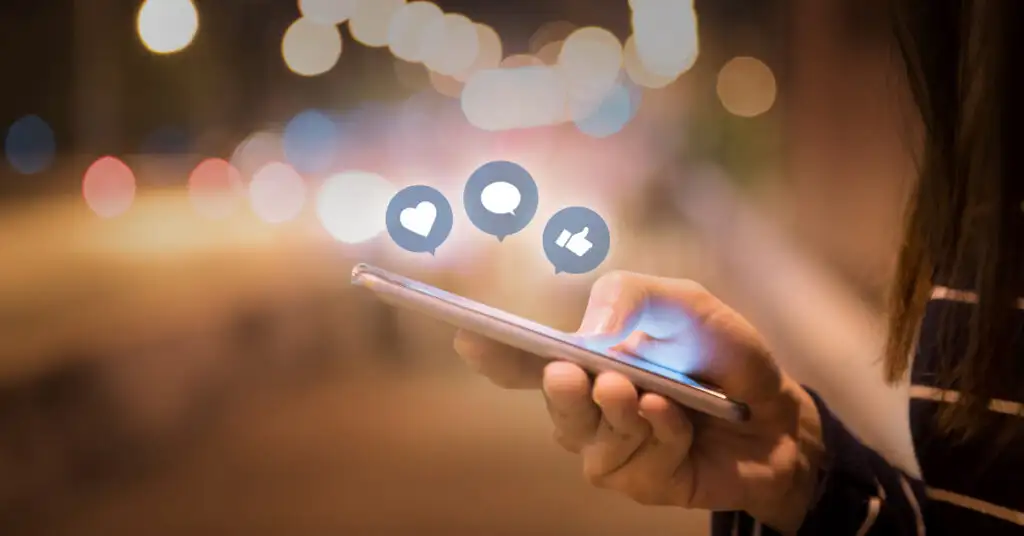 What is Social Media
Social media is the technical term for managing social networks.
Social networks are platforms or applications that allow users to create and share their own and others' content with the public.
They facilitate interaction between people through user-generated content marketing, making them a widely used tool in digital marketing strategies.
Among the platforms currently available are Facebook, Twitter, Instagram, LinkedIn, TikTok, among others. Each one has different characteristics and functions, so they are used commercially, with a focus on understanding the target audience and interacting with users based on specific commercial objectives.
Social networks are an extensive tool, so the above are just a few examples of how advertising campaigns can be developed in different formats such as text, video, and images.
Social media marketing began with the publication of business content to generate traffic to their website and, consequently, to achieve a higher number of sales, now called social selling.
However, today social networks have grown exponentially and have become spaces not only for sharing content.
Benefits of Social Media
There are many advantages to using social networks within marketing strategies:
1. User Visibility
Social platforms allow people to communicate and exchange ideas or content easily.
2. Business and Product Marketing
These platforms enable businesses to quickly advertise their products and services to a wide audience. Companies can also use social media to keep track of and test new markets. In some cases, the content created on social media is the product.
3. Audience Building
Social media helps entrepreneurs and artists build an audience for their work. In some cases, social media have eliminated the need for a distributor, as anyone can upload their content and do business online. For example, an amateur musician can post a song on Facebook, gain instant visibility among their network of friends, who in turn share it on their networks.
They are used to generate engagement with users, understand through qualitative and quantitative analysis the behavior of the target audience, knowing what they post, what they want and expect, what can improve the conversation between the company and the users, through direct interactions, relevant mentions, improving the brand's positioning on networks, etc.
It can also help segment the audience so that paid advertising can automatically appear for certain types of users, enhancing the opportunities to attract traffic to the website and promote products by identifying needs and how these can satisfy them, in addition to showing an added value that can be tangible or not, but that brings leads closer to the conversion funnel.
The management of social media evolves every day. One of the best sites to stay up-to-date with everything happening in the world of social networks is Social Media Examiner, 100% recommended.
Here is the translation of the text into English, with necessary style adjustments to ensure it sounds natural and professional:
—
Pillars of Social Media Marketing
1. Strategy
This is the first step in initiating a marketing campaign, and social media is no exception. To optimize the resources that a company has, it's necessary to establish objectives and commercial goals.
Determine the type of content to be shared on each social network and identify the most suitable platforms according to the target audience. As previously mentioned, not all networks are suitable for everything, nor do they accept the same formats. Also, not always the same audience is present on each platform, making reach a differentiating element on each of them.
2. Planning and Publishing
Before starting to post random content on your social networks, it's important to design and plan content that is attractive to your market segment and generates engagement. This should be done at established times, considering the frequency of publication.
You can schedule your posts on Instagram, Facebook, and other platforms as well.
There are various platforms available that allow scheduling content publication, which greatly helps to keep platforms updated and track user interactions.
3. Listening and Engagement
As business social networks begin to post recurring and attractive content, a conversation around the brand starts to form.
This conversation is based on the types of interactions they receive from users, who can send direct messages, comment and share content, make mentions of the brand by tagging it in their personal posts.
It's crucial to be aware of how the algorithms of social networks work.
Therefore, this step is one of the most important, as it determines the company's ability to analyze and respond to the type of interactions they receive and how this data will facilitate the design of future publications, improvement of communication channels, and identification of potential corrections that need to be made in the process.
4. Analytics
Conducting quantitative and qualitative data analysis on the performance and efficiency of social media marketing strategies will provide useful and relevant information to guide users and attract leads to the conversion funnel.
Multiple tools are available for analytics, offering data on the number of interactions, positive and negative mentions, hashtag tracking, etc.
5. Advertising
Social media marketing requires advertising on social networks.
Once you have the necessary resources and data collected along the way, you can design paid ads that will be published according to the segmentation and personalization chosen on each platform, potentially reaching a wider audience.
These ads can be set based on different parameters such as sociodemographic, interests, user behavior, etc. Finding tools that support this stage will facilitate massive changes to ads, automate processes, and optimize advertising, targeting a specific audience.
Social networks are very important nowadays because, as observed, they allow designing, creating, and distributing content for organic growth or paid advertising, expanding the company's reach in its positioning.
Challenges of Social Media
Social media can also present challenges for individual users in the following ways:
1. Mental Health Issues
Excessive use of social media apps can lead to burnout, social media addiction, and other related issues.
2. Polarization
Individuals can end up in filter bubbles. These create the illusion of open discourse when the user is actually isolated in an online community generated by algorithms.
3. Misinformation
Polarized environments foster the spread of misinformation, where the perpetrator intends to deceive others with false information.
4. Offensive Posts
Conversations on intranets and enterprise collaboration tools can stray into topics unrelated to work. When this happens, there is the potential for coworkers to disagree or be offended. Monitoring these conversations and filtering offensive content can be challenging.
5. Security and Retention
Traditional data security and retention policies may not work with the features available in collaboration tools. This can increase security risks and compliance issues that companies need to address.
6. Productivity Concerns
Social interaction, whether online or in-person, can be distracting and may affect employee productivity.
Recommended Business Practices in Social Media
It's vital for businesses to have a social media strategy and set goals on social networks. These help build trust, educate their target audience, and create brand awareness. They also allow real people to find and learn about a company.
Here are some of the best social media practices for businesses to follow:
Establish social media policies that set expectations for employees' appropriate social behavior. These policies should also ensure that social media posts do not expose the company to legal issues or public embarrassment. Guidelines should include instructions for when an employee should identify as a representative of the company and rules for what kind of information can be shared.
Focus on B2B marketing-focused platforms like Twitter and LinkedIn.
Develop an engaging, customer-centric strategy in social media campaigns. An example would be using Twitter to answer customer questions.
Include rich media, such as images and video, in content to make it more compelling and attractive to users.
Utilize social media analytics tools to measure user engagement with content and stay on top of trends.
Use a conversational tone in posts that comes across as professional yet not stiff.
Condense long-format content to make it compatible with social networks. Examples include lists and audio and video snippets.
Leverage employees and customers who speak positively about the organization and repost that content.
Frequently review analytics and management tools, if not daily, as well as social media accounts.
Relevant Social Media Platforms
Here are some examples of popular web-based social media platforms:
Facebook is a free social networking website where registered users create profiles, upload photos and videos, send messages, and keep in touch with friends, family, and colleagues.
LinkedIn is a social networking site designed for the business community. Registered members can establish networks of people they know and trust professionally.
Pinterest is a social curation website for sharing and categorizing images found online. Pinterest's primary focus is visual, though brief descriptions of images are also required. Clicking on an image redirects the user to the original source. For example, clicking on an image of a pair of shoes might redirect to a shopping site; an image of blueberry pancakes could redirect to the recipe.
Reddit is a social news website and forum where site members curate and promote stories. The site consists of hundreds of subcommunities called subreddits. Each subreddit has a specific topic, such as technology, politics, or music. Reddit site members, also known as "redditors," submit content that members vote on. The goal is to elevate well-regarded stories to the top of the site's main thread page.
Twitter is a free microblogging service for registered members to broadcast short posts called tweets. Twitter members can broadcast tweets and follow other users' tweets using various platforms and devices.
Wikipedia is a free, open-content online encyclopedia created through a collaborative community. Anyone registered on Wikipedia can create an article for publication; registration is not required to edit articles.
Juan Esteban Yepes