What is a Shopping Cart. How to choose it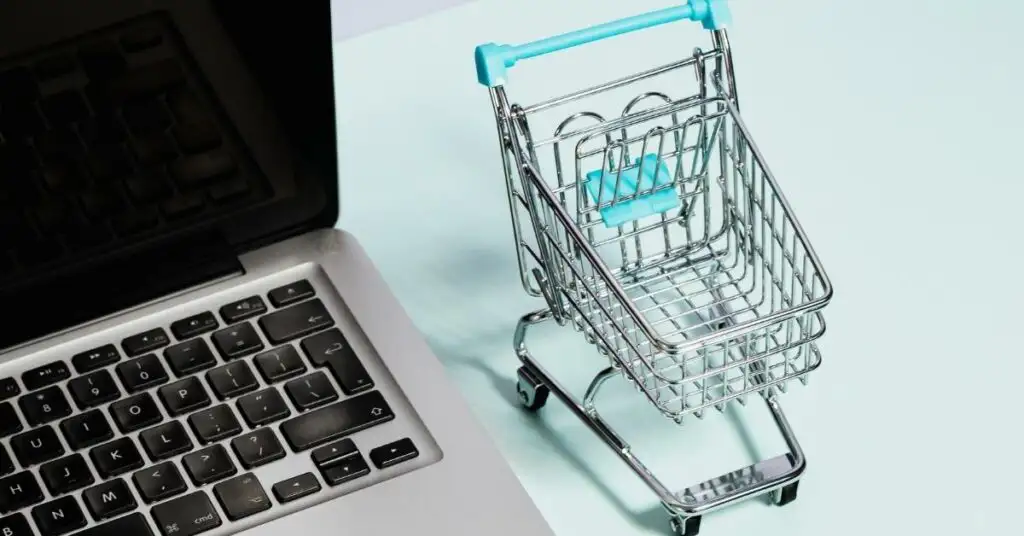 A shopping cart, also known as a shopping trolley, is an online store feature that allows customers to add products to a virtual 'cart' as they browse the online store. Customers can add multiple products to the shopping cart and then proceed to pay for them all at once.
What is a Shopping Cart
Essentially, a shopping cart is software that maintains a record of the products selected by the customer, including the quantity of each, their price, and the total purchase amount. Moreover, it allows customers to update the quantity of a product in the cart, remove products, or apply coupons or discounts.
Once the customer is ready to make a payment, the shopping cart integrates with the payment gateway to process the transaction and complete the purchase.
The shopping cart is a crucial tool for online stores as it enables customers to purchase multiple products simultaneously and simplifies the payment process. It is also an important tool for merchants, as it allows them to monitor and manage purchases and inventory more efficiently.
The shopping cart, or 'shopping cart' in English, is where customers store products they wish to purchase on a website functioning as an E-commerce or online store.
These shopping carts also allow users to view the total general cost of their selected products, make modifications before the transaction, and ultimately facilitate the purchase.
Why Adding a Shopping Cart to Your Website is Important
An online shopping cart serves as the point of sale for your e-commerce platform. It's the critical moment where you convert shoppers into customers.
A well-functioning and optimized online shopping cart can benefit both you and your customers.
Benefits for Merchants:
Increased conversions: A user-friendly shopping cart facilitates sales conversions instead of slowing down the process. A seamless experience during the checkout process can prevent shopping cart abandonment.
Critical data for future marketing efforts: Each time customers add products to your website's shopping cart, you can use the collected data to learn more about their behavior and create personalized offers. Cart interaction-based marketing is a powerful tool for retargeting.
Better customer insights: As a merchant, wouldn't you want to know which products are most frequently added or removed from a customer's shopping cart? Such data is invaluable for making strategic decisions about your business.
Targeted advertising: An e-commerce shopping cart offers several advantages for sellers. One of these is a unique way to target their advertising. Built-in analytics allow businesses to track customer behavior, gain key insights about customers, and see which products they are interested in. This information can be used to create targeted ads that are more likely to result in a sale.
Benefits for Customers:
Allow customers to save items for future purchases: The shopping cart is where customers can browse and save items they are considering buying. This helps ensure your products are on the customers' minds during the research stage of the buying process.
Simple payment processing: The shopping cart software processes transactions for you. Most online shopping carts accept numerous payment options, such as credit and debit cards, PayPal, Venmo, Apple Pay, Google Pay, and more. Integrating these options into the process makes payment even easier for the customer.
Personalized content: Online shopping carts are an excellent way for customers to feel they are getting a personalized shopping experience, whether they are visiting your site for the first time or are regular customers. By tracking the items customers have viewed or purchased in the past, you can make suggestions for other products they might be interested in.
Secure payments: Customers who trust in the security of their purchase are more likely to complete a transaction. With an e-commerce shopping cart, businesses can offer their customers various secure and encrypted payment options. This gives customers peace of mind knowing their personal information is safe.
Mobile device compatibility: Being able to shop anywhere is important for today's consumers. With an e-commerce shopping cart, businesses can ensure their website is mobile device compatible and responsive. This way, customers can easily browse and shop from their mobile phones or tablets.
Wider selection: One of the best things about shopping online is that you have a much broader selection of products to choose from. With an e-commerce shopping cart, businesses can offer their customers a wider selection of products than if they were shopping in a physical store."
How to Choose a Shopping Cart
When selecting an online shopping cart platform for your e-commerce business, consider the shopping experience. You want it to be easy for your customers to make purchases and for you to manage those transactions. Take time to walk through your workflows, both as a customer and a seller. If you encounter any obstacles, check if the software can handle them. If not, consider looking for another online shopping cart company.
Questions to ask when choosing an online shopping cart solution include:
Is it easy to set up? Look for an intuitive solution that makes managing product data simple.
Does it allow you to accept multiple payment options? The more payment options you provide to customers, the better your chances of closing a sale.
Does it provide data and analytics on customer behavior? Your online shopping cart is key to understanding when and where you lose customers in the buying cycle.
How many steps does it take for a customer to complete a purchase? The fewer, the better. A laborious shopping cart can cause you to lose business.
Will online shopping carts continue to evolve? The short answer is yes! Like any other industry, online shopping will continue to evolve as technology advances. We can expect improvements in user experiences for both shoppers and sellers as more tools are developed.
An online shopping cart is a powerful and critical piece of technology for your business. It can help you seamlessly sell products online and provide a frictionless experience for your customers. The data from your online shopping cart can help you market to your existing customers and reach new customers who are undecided about making a purchase.
How a Shopping Cart Works
Product Selection: Customers browse the online store and select products they want to purchase.
Adding to Cart: Once a customer finds a product they want to buy, they add it to the shopping cart by clicking on an "Add to Cart" button or a similar icon.
Cart Verification: Customers can view the products they've added to the cart and verify their quantity and price.
Cart Modification: Customers can modify the quantity of each product, remove products, or add coupons or discounts.
Payment Processing: When the customer is ready to pay, they are redirected to the payment page, where they enter their payment information and complete the transaction.
Order Confirmation: After the payment is processed, an order confirmation is displayed to the customer, including order details and shipping information.
Inventory Management: The merchant receives a notification of the order and can manage the inventory to ensure the products are available for shipment.
Types of Shopping Carts
If you're thinking about integrating a shopping cart into your website, you can choose which one fits your needs and budget according to the type of business you have.
Platforms offering shopping carts usually tailor packages for small, medium to large businesses with a different number of users.
In both cases, you will get an active and independent analyzer of your customer data and can discover invaluable clues about what you sell, how you sell it, and what makes users abandon the cart, which we will talk about more later.
1. Self-Hosted Shopping Carts
This type of shopping cart is customized and designed directly on the website of the business or brand. They are owned by the same company, hosted on the same server as the website, and run by its owner.
2. Hosted Off-the-Shelf Shopping Carts
There are specific softwares with access to shopping carts on an external site to the business's website (Off-the-Shelf) where sales are generated.
They allow adding buttons to access the cart directly or using website templates to set up the store. One of the most used in this type of service is Shopify, although multiple options can be found online.
Examples of this off-the-shelf shopping cart category include NopCommerce and BigCommerce.
At Dazzet, we can help you configure your shopping cart in WordPress with WooCommerce.
¿Why Do People Abandon Shopping Carts?
One of the metrics to consider in a website's shopping cart is the abandonment rate, which occurs when a user adds one or more products to the cart but withdraws without making a purchase.
According to a 2019 study by Baymard, the average overall shopping cart abandonment rate on websites is 69.80%.
The three primary reasons for shopping cart abandonment at this stage are primarily due to final extra costs such as taxes, shipping fees, and other charges, accounting for 50%.
This is followed by the requirement by some sites to create an account and register additional data not relevant to the purchase, at 28%.
Additionally…
Concerns about security and trustworthiness in using bank account data in the payment gateway.
Long estimated delivery times.
Unclear or unsatisfactory refund or warranty policies.
Errors or crashes during the website's payment process.
These factors should be constantly analyzed in your shopping cart statistics.
¿Why Should You Recover Abandoned Shopping Carts?
On one hand, recovering these abandoned shopping carts can increase the revenue and profits of your online store by tracking the customer and encouraging them to complete their purchase with various sales techniques.
Additionally, acquiring new leads will always be more costly than reclaiming a customer who already had the intention to purchase…
Remember, if a person has already added a product to their shopping cart, it's because they liked it enough to have that intention, hence it's important to understand why they abandoned it and what you can do to keep them in the conversion funnel until the final goal.
Let's look at some strategies for recovering abandoned shopping carts.
How to Recover Abandoned Shopping Carts
1. Popups or Push Messages
Some websites have the ability to ask the visitor if they wish to receive automatic notifications. By agreeing, you can use this option for a remarketing campaign through updated and personalized push messages.
In the case of software like Shopify, you can program push notifications before the user leaves your site, adding this service when using this type of shopping cart.
2. Email
Believe it or not, many people decide to abandon the shopping cart with the idea of receiving an email with some promotion or discount for the abandoned purchase.
So, sending cart abandonment emails and including remarketing strategies is another cost-effective solution to boost your sales, by sending that person a downselling or another sales technique like cross-selling.
Keep in mind that ideally, both push notifications and emails should be sent within a 24-hour period once the person has abandoned the cart.
3. Retargeting Ads
Retargeting ads can help boost the recovery of your abandoned shopping cart by presenting customers with the exact products they abandoned.
You'll need to add a pixel to Facebook or create a Google RSLA list in your store to present each individual customer with the exact item they did not purchase.
Retargeting ads are very effective for recovering abandoned carts and don't require any advanced marketing skills to work well.
Juan Esteban Yepes