What is SaaS or Software as a Service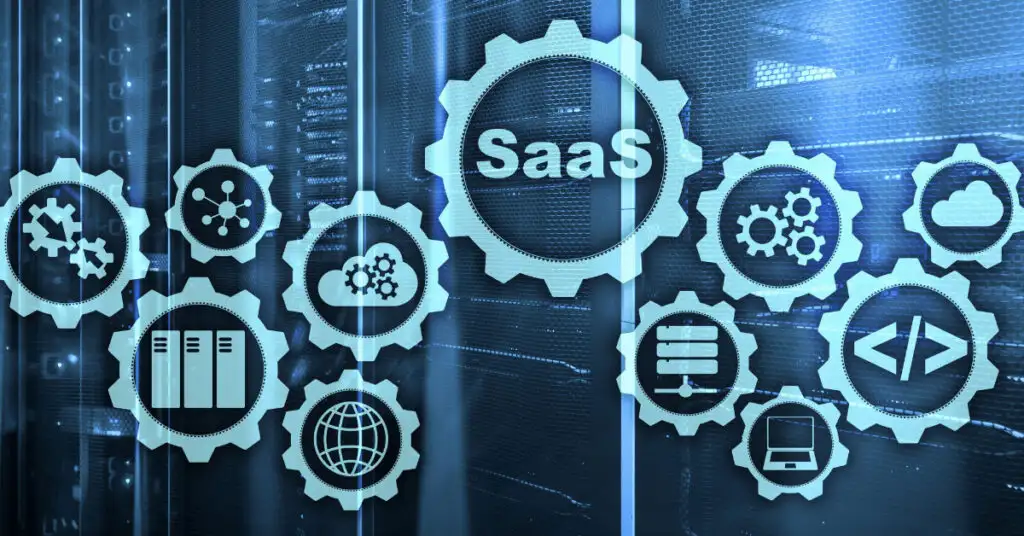 What is SaaS
"Software as a Service" (SaaS) is a cloud-based service where, instead of downloading software to your desktop PC or enterprise network to run and update it, you instead access an application through an internet browser. The software application can be anything from office software to unified communications among a wide range of other business applications available.
This offers a variety of advantages and disadvantages. The main advantages of SaaS include accessibility, compatibility, and operational management. Additionally, SaaS models offer lower initial costs than downloading and installing traditional software, making them more available to a wide range of businesses, easing smaller companies to disrupt existing markets, and empowering providers.
The main disadvantage of SaaS applications is that they typically require an internet connection to function. However, the growing availability of broadband packages and high-speed telephone networks like 5G makes this less of a concern. Also, some SaaS applications have an offline mode that allows for basic functionality.
SaaS is the opposite of custom development.
Advantages of SaaS
1. Accessibility
A strong advantage of any SaaS application is the ability to run it through an internet browser, so it doesn't matter what operating system is used to access it. Therefore, whether the user is trying to run the application on Windows, Mac, or Linux machines (or even on smartphones running Android or iOS), the application remains accessible. This makes SaaS applications incredibly versatile in various ways.
On one hand, it means that there's no need to worry if the operating system or other software will be compatible with the SaaS applications. Perhaps more importantly, they can not only be used in the office on desktop computers but also on mobile devices like tablets. SaaS applications are primarily designed to be mobile-friendly so they can be used in a wide range of situations and circumstances, especially on the go.
2. Updates and Patches
Another key advantage of SaaS applications is that, as they run in the cloud, the provider can centrally update their software without negatively impacting business operations for users. This contrasts greatly with on-premises software which often will require some degree of endpoint compatibility and security testing before even routine updates and patches can be applied.
The SaaS model thus avoids the pitfalls of testing that slow down the development cycle and access to new features for users, while ensuring that security updates are applied as soon as possible in contrast to on-premises software which can remain vulnerable to attacks until IT service management personnel have finished their tests.
3. Hardware
This leads to one of the biggest selling points of SaaS, which is the lack of initial investment required to utilize it. For on-premises installed software, sometimes it's not just that business PCs or other desktop devices need compatible software and hardware configurations, but also additional servers and network switches might be required as part of a general investment in IT infrastructure services needed to support the software across the business.
SaaS eliminates that need, meaning even the smallest business can now have access to software tools through SaaS-based cloud applications that originally only large businesses could afford to build.
Moreover, SaaS is scalable in the sense that if you need to add more users to your service, or reduce them, you simply adjust your billing plan accordingly, rather than having to purchase more hardware when expanding, or being left with costly electronics when reduced need makes it redundant.
4. Market Reach
For providers, this means being able to supply a software service to most of the market, rather than just to a limited and targeted market segment. This means prices can be more economical and accessible for businesses of all sizes. For users, this means being able to access services that would normally be unavailable, expanding and enhancing business services, productivity, and opportunities in general.
5. Data Savings and Storage
On-premises data storage requires investment in reliable backups, such as cloud storage or another disaster recovery plan to mitigate any serious hardware failure that could cause significant data loss. However, with SaaS, data is routinely saved in the cloud. What makes this doubly advantageous is not just the aspect of redundancy, but also that employees can switch between devices without losing work or data, simply by logging into their unique account, regardless of the device being used.
6. Data and Analytics
Because everything runs through a centralized platform, it's easy to capture data and provide it for use in analytics. Businesses using SaaS software often have access to reporting tools and intelligence and visualizations that can provide valuable insights into business operations, allowing workflows to be optimized and efficiency savings to be made. For the provider, as access depends on a paid subscription, there's no need to worry about piracy, which otherwise could cost the provider and damage both access and pricing models.
Disadvantages of SaaS
The disadvantages of adopting SaaS focus on data security and delivery speed. Since data is stored on external servers, companies must ensure they are secure and cannot be accessed by unauthorized parties.
Slow Internet connections can reduce performance, especially if cloud servers are accessed from long distances. Internal networks are usually faster than internet connections. Due to their remote nature, SaaS solutions also suffer from a loss of control and a lack of customization.
Increased security risks
Slower speed
Loss of control
Lack of customization
If you have a particular business that operates in a special way, you need custom software.
Examples of SaaS
Google Docs: Launched in 2021, Google Docs is Google's free online word processor where users only need to log in through a web browser to have instant access. Google Docs allows you to write, edit, and even collaborate with others wherever they are.
Dropbox: Founded in 2007, Dropbox is a cloud storage service that allows businesses to store, share, and collaborate on files and data. For example, users can back up and sync photos, videos, and other files in the cloud and access them from any device, regardless of location.
SaaS has expanded and today supports home offices and daily entertainment, as users connect to Netflix, Zoom, DocuSign, Adobe, Shopify, and Slack.
SaaS Security
As businesses adopt cloud-based models for software products, concerns related to security and privacy arise. Where before management was responsible for internal software updates, corporations now must rely on third-party management of their encryption, identity and access management (IAM), data privacy, and downtime or incident response. They must also depend on an adequate level of communication with technical support.
SaaS Pricing
A SaaS product is commonly more cost-effective for a company than a traditional software license, as no configuration or installation is required. SaaS providers rely on subscription-based pricing models for clients, such as tiered package pricing per person or group, or a flat annual fee. Users can also choose an advertisement-based model where the SaaS generates revenue through advertising within the cloud space.
Juan Esteban Yepes