What is a Popup and when to use it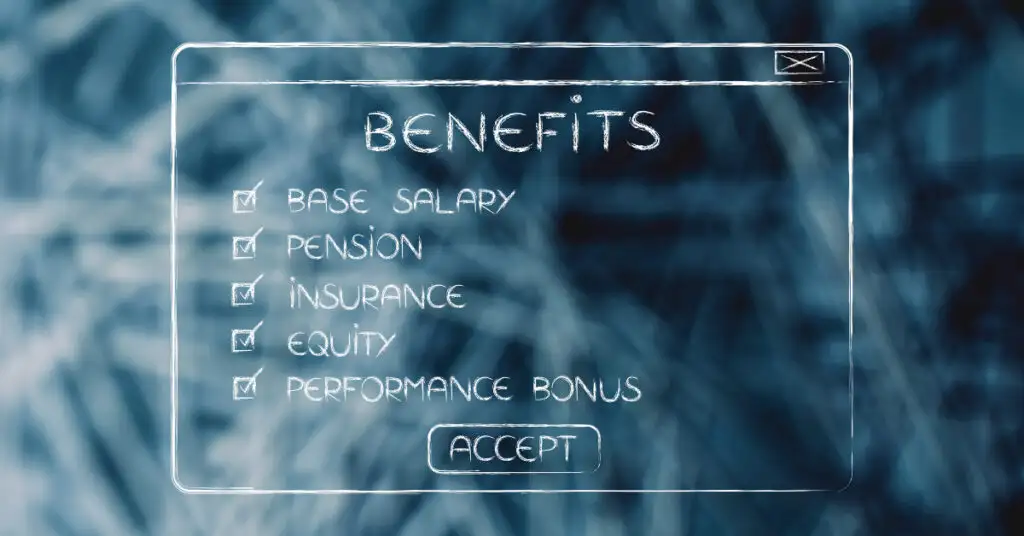 The Importance and Effectiveness of Pop-Ups on Your Website
A pop-up can appear at different times on a website's user interface. Typically small, these pop-ups provide specific information aimed at encouraging leads to interact more with the website.
They are widely used as a lead magnet, playing a key role in keeping a user engaged so that they don't leave the site without making a desired interaction.
Why Pop-Ups are Important
Pop-ups are a multifunctional tool that can help convert your website traffic into marketing leads. Here's a brief rundown of the main functions of a pop-up:
Generating Subscribers: Picture your website attracting numerous visitors, but you're unsure how to engage them with your brand. A subscription form in a pop-up where users can leave their email addresses is a practical solution. This helps grow your email list, build relationships through email, and accelerate the buyer's journey.
Promoting Specific Content: While the primary purpose of pop-ups is lead generation, you can also use them to promote your eBook, guide, or case study relevant to the page the user is visiting. This demonstrates your expertise and helps your audience solve their problems. For instance, you might share your agricultural predictions for the upcoming year on an agriculture blog.
Reducing Bounce Rate:** This metric indicates how quickly a user leaves your site. To reduce bounce rates, many marketers use a pop-up that appears when a user is about to close the tab or leave the website, asking for an email address or phone number for further communication.
Why Do Pop-Ups Work on Your Website
Despite some opinions that pop-ups are outdated and ineffective, statistics tell a different story:
According to a Sumo study, pop-ups integrated into web pages have shown an average conversion rate of 9.28%. This might seem modest, but over time it becomes significant for your business.
Pop-ups with excellent copywriting and appropriate context (timing and placement of the pop-up) have been shown to exceed a 40% conversion rate.
The Effectiveness of Pop-Ups
Though many people might complain about encountering a pop-up, when used correctly, they bring multiple benefits to your business. Some reasons for their effectiveness include:
Pop-ups are displayed to everyone visiting the website or a specific section. Since they must be seen to be closed, they have a 100% view rate, unlike banners placed above the fold or other site sections which people can deliberately ignore.
Pop-ups can be programmed to appear when there's a level of engagement with certain interactions on the website, enhancing the likelihood of clicks.
Well-implemented pop-ups add value to the visitor's experience, making them a powerful tool in digital marketing strategies.
Pop-Ups: Annoying or Not?
Pop-ups used to be seen as annoying, primarily because untrustworthy sites exploited them for clickbait or to install unwanted malware on computers. Additionally, they were considered intrusive as they interfered between the content and the user.
However, in today's digital landscape, nearly all globally recognized brands display pop-ups on their websites, significantly boosting their sales, leads, and conversion rates.
Reliable pop-up creation services like Popupsmart assist website owners in crafting modern, SEO-friendly pop-ups optimized for an enhanced user experience. A pop-up that is SEO-compatible doesn't disrupt the user experience (UX) or negatively impact a website's Google ranking.
Elements for an Effective Pop-Up in Digital Marketing
Timing-Based Pop-Ups: These are programmed to appear after a user has spent a certain amount of time on the page.
Exit-Intent Pop-Ups: These can predictively identify user mouse movements towards closing the page in the browser and appear just as the user intends to leave the site.
E-commerce Pop-Ups: Less commonly used but highly effective for driving sales are pop-ups triggered when a user adds products to the shopping cart but hesitates to complete the purchase. These can display upselling or downselling messages to persuade the customer to finalize the transaction.
These examples illustrate just a few of the many applications of pop-ups, which can be tailored based on a company's website goals and user behavior.
In general, pop-ups can be designed with the following characteristics in mind:
Targeted Messaging: The content of the pop-up should be relevant and add value to the user's experience.
User-Friendly Design: The design should be visually appealing and non-intrusive, enhancing rather than disrupting the user experience.
Clear Call-to-Action (CTA): The pop-up should have a clear and compelling CTA, guiding users towards the desired action.
Personalization: Where possible, pop-ups should be personalized to the user's interests and behavior on the site.
Timing and Frequency: The timing of when a pop-up appears and how often a user sees it are crucial to avoid annoyance and user frustration.
When effectively designed and implemented, pop-ups can be a powerful tool in digital marketing, significantly enhancing engagement and conversion rates without detracting from the user experience.
Analyzing the Type of Pop-Up
The adage "variety is the spice of life" applies well to the use of pop-ups on websites. Consistently using the same type of pop-up can lead to message fatigue, causing frequent visitors to your website to ignore them due to an overload of similar information. Employing a variety of pop-ups can more effectively capture and maintain your audience's attention.
Setting Goals for Pop-Ups
Once you've identified the different types of pop-ups available, determine the objectives for incorporating them into your website. Their purposes extend beyond just prompting users to subscribe to a newsletter or leave contact information for an eBook download. You can use pop-ups for support, to encourage users to register their details for eBook downloads or other files, to persuade purchases, to showcase subscription discounts, offer free and accessible webinars, and more.
Identifying a Trigger
A trigger, or "disparador" in Spanish, refers to the actions a user must perform to activate a pop-up. Most triggers are based on user behavior and their interactions (or lack thereof) on the website. For instance, you might set a pop-up to appear when a user is about to close the site or has shown interest in your content by scrolling through the homepage.
Segmented pop-up designs ensure that your pop-ups are displayed to the correct audience segment based on the content they are viewing. Both approaches can lead to more potential customers and higher conversion rates.
For more insights on pop-ups, check out the comprehensive article by OptinMonster. It's in English, but it's very thorough.
Advantages and Disadvantages of Pop-Ups
Pop-ups offer numerous advantages, from lead generation to increasing sales and reducing bounce rates. They are cost-effective to create; with the right software, you can even design a pop-up for free.
With a suitable pop-up creator, they are also easy to create and embed on your site without needing to write complex JavaScript code or learn design, thanks to templates.
However, pop-ups carry a controversial historical reputation. This stems from an era when unwanted pop-ups were intrusive, suddenly appearing in bulk, and sometimes used for scams.
Nowadays, most people are aware of avoiding suspicious pop-up ads and not sharing credit card details on dubious "you've won" or "your computer has been hacked" pop-ups, reducing the frequency of such scams. Well-intentioned pop-ups can still be annoying if their settings are inconsiderate, like when there are too many on a site or they keep reappearing after being closed. These issues can also negatively impact a website's ranking.
Conclusion
Integrating a pop-up can be an excellent option for increasing the conversion rate of your visitors, fostering more interaction on the interface. As seen, there are many types of pop-ups you can apply to your website. The key is not to saturate users with them and to program them to appear only at specific moments, based on user behavior and the goal you aim to achieve.
Juan Esteban Yepes