What is marketing automation. Best practices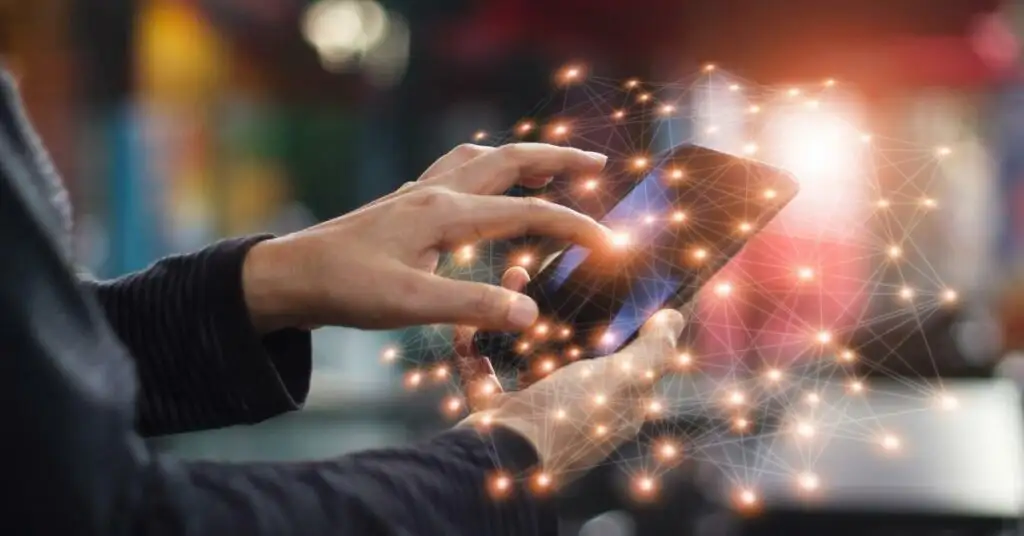 Marketing Automation Promises Big Rewards: More Leads, Conversions, and Sales with Less Work

80% of the world's most successful companies, having used marketing automation technology for three years or more, have seen a notable increase in their revenue and consumer engagement.

For marketing professionals, marketing automation offers an exciting opportunity to achieve greater efficiency, cost reduction, and an improved customer experience (CX). Initiating an automation project for your business may seem daunting, but with the right guidance, it's easier than it appears. Done correctly, it also promises significant rewards.

Utilizing marketing automations is fundamental within the hundreds of digital marketing strategies available to us.

Here, we will explain everything a marketing team needs to know about marketing automation and how it can be used to benefit your brand.
¿What is Marketing Automation?
Marketing automation is a term generally used to describe the use of a platform whose main goal is to automate activities in your inbound marketing channels. These often include repetitive, yet essential tasks such as sending emails, managing social media, and handling contact information.
With marketing automation, companies can target customers with automated messages across email, web, social media, and text. These messages are sent automatically, according to sets of instructions called workflows. Workflows can be defined using templates, customized from scratch, or modified mid-campaign to achieve better results.
Marketing and sales departments use marketing automation to automate online marketing campaigns and sales activities to increase revenue and maximize efficiency. When used effectively to handle repetitive tasks, employees are free to tackle higher-order problems, reducing human errors.
Marketing automation aids in lead generation, nurturing, and scoring, as well as in measuring the overall ROI of campaigns. The time-saving and cost-saving effects of automation increase as an organization grows in size and complexity. Good marketing automation systems are designed to scale alongside your business.
Benefits of Marketing Automation
At its core, marketing automation is a suite of tools designed to streamline and simplify some of the most time-consuming responsibilities of modern marketing and sales roles. From automating the lead qualification process to creating a hub for digital campaigns, automation is about simplifying an increasingly complex and fast-paced business world.
Marketing automation allows you to implement a digital marketing strategy without having to manually press "send" on every email, message, campaign, or post you create. Good automation tools help you identify your audience, design the right content, and automatically trigger actions based on schedules and customer behavior. Once your campaign is implemented, you can concentrate on other tasks, then analyze and adjust your marketing plan as results start coming in. An automated marketing strategy can save time and resources, boosting revenue and ROI while focusing on growing your business.
Here is a brief list of the benefits of marketing automation for a company:
1. Interdepartmental Collaboration
The right marketing automation platform and strategy will inspire better communication between your sales and marketing departments.
Increasingly, the roles of sales and marketing are seeing a colossal level of crossover, as seen in social selling. Marketing automation tools offer sales enablement features that allow marketing teams to enhance their lead nurturing efforts with targeted campaigns, content, and communications.
2. Save Time and Reduce Costs
Another key benefit of marketing automation is its ability to save time and reduce operational costs. These intuitive tools can automate certain repetitive tasks, freeing up marketers to invest in more creative or profit-increasing activities, while some platforms also provide valuable pockets of data.
Automated processes will take care of customer communications, lead nurturing, content scheduling, social media management, market research, analysis; virtually any task that does not require active human involvement. Therefore, implementing automation can lead to increased productivity and better efficiency for your business.
Insights based on the success rates of marketing campaigns, engagement, and consumer behavior ultimately reduce costs, as they offer the intelligence to continuously optimize your activities, making them more financially efficient in the process.
3. Better Budget Allocation
Expanding on the last point: when team members have time to focus on their core tasks, it makes them more productive. In turn, projects are delivered faster, without the need to invest in additional staff.
Automation eliminates the drain of repetitive tasks, allowing you to maximize the potential of specialists. With this saving, your company can reallocate the budget directly to campaigns to see more returns.
4. Audience Monitoring and Segmentation
A robust marketing automation platform will give you the power to monitor and target your audience with pinpoint accuracy.
Equipped with autonomous technology, these tools can track real-time data or monitor engagement and behaviors with minimal human intervention. By doing so, it's possible to create more targeted and personalized communications across channels at times when specific audience segments are most likely to engage. The result? Consistently healthy ROI and increased customer loyalty.
5. Brand Consistency
If a brand is inconsistent across channels, it will be less recognizable to potential customers. Strong branding is one of the cornerstones of marketing success, and by using marketing automation to your advantage, you will remain consistent across all fronts.
Marketing automation tools are effective for maintaining a specific style with images, content, and communications across all key marketing channels, which, in turn, will help you enhance your brand's reputation in a saturated digital space.
How Marketing Automation Works
Marketing automation allows you to use a digital platform to market your products consistently and efficiently. By performing repetitive tasks for you, it enables you to be more productive in other ways and also gives you the opportunity to work directly with your customers.
That said, automation depends on the quality of the information. Every time someone subscribes to your list, purchases something from your store, or clicks on your ads, they provide you with valuable data. You can also use browser cookies to track people's behavior on your website and record where they go, what they do, and what they buy.
Then comes the "marketing" part of marketing automation. You provide your system with some information, which typically includes:
What messages you want to send and what tags you want to add or remove from a contact.
Which segments of your contacts you want to target.
What actions should trigger the automation.
This approach allows you to create a more personalized experience for your customers, sending them tailored content and offers based on their interactions with your business. By automating these processes, your marketing efforts become more efficient and effective, helping you to increase engagement and drive sales.

Marketing Automation Tools
When choosing your automation tools, consider your business goals. Automation tools are individual workflows that you can set up to perform different functions to help achieve the objectives identified in your marketing strategy.
1. Email Automation
Automate a single email, like a welcome or abandoned cart message, to eliminate repetitive tasks from your agenda, or set up a drip marketing campaign if there is a series of content you want your customers to receive. Once a customer meets the necessary criteria to enter your automation, it will trigger all the emails included in the workflow.
2. Customer Journey
Named so because it allows you to visually map how you want customers to interact with your brand and see how that relationship evolves over time, this tool helps you think more about an end-to-end experience. Email is one of the interactions you can set up to send when customers reach that stage in the individualized journey offered by the system, but this tool goes beyond email. With the customer journey builder, you are doing exactly that: creating journeys for your customers, with the logic they must fulfill to move to different interactions in your map, like receiving an email or being removed from a group.
3. Scheduling
From emails to social media posts, you can get ahead by scheduling the date and time you want your content sent.
4. Retargeting
Retargeting emails and ads make it easy to remind people about things they've seen on your site and provide a clear path back to your store to purchase. When developing your strategy, keep in mind that people don't always buy something the first time. They might get distracted or not be ready at that moment. Think of retargeting as a little nudge that gets people thinking about your stuff until they realize they can't live without it.
5. Optimization and Recommendations
With product recommendations, dynamic content, send-time optimization, and A/B testing, you have the tools you need to make each interaction with your customers more meaningful and valuable.
Best Practices for Marketing Automation
1. Identify the Right Tasks
Look for your team's most repetitive marketing tasks. That's where you'll find the biggest gains from automation. As mentioned earlier, simply automating response emails, for instance, can substantially reduce your team's administrative burden. Map out all your current marketing tasks and choose those that are time-consuming and compatible with automation.
2. Create a Flowchart
Marketing automation is all about if-then conditions. First, determine when you want people to enter your workflow, like joining your subscriber list, and then specify when to move these people through the flow.
3. Select the Appropriate Automation Software
There are endless options when it comes to automation software. Filtering out the best can be a challenge, especially when starting. We'll introduce you to the cream of the crop later in this article, but it's also worth noting that there may be software that specifically suits your industry. Broaden your research to check this before committing long-term. Most platforms offer a free trial, giving you the opportunity to test the software in your unique environment and assess which is the most suitable.
4. Train the Team
Although automation immediately makes marketing more efficient, introducing new software and processes requires an investment in training for the corresponding staff. It's important that team members understand how automation fits into their workday and how their role can be refocused. Emphasize the benefits and give staff the opportunity to thoroughly test the new systems, while acknowledging any concerns they may have. Marketing automation is expected to become one of the most important marketing skills, and companies are responding accordingly, with increased investment.
5. Test and Analyze
Track the performance of your campaigns with A/B testing. Test different subject lines, images, messages, and even sending times to find what resonates most with your audience.
If some of your messages don't perform well, you can use that information and improve your next campaign. Conversely, you can see what your successful campaigns have in common and apply those insights to future marketing efforts.
At Dazzet, we have automated marketing for different clients, from abandoned carts to identity validation sequences for fintechs. If you need help implementing your marketing automation strategies, contact us.
Juan Esteban Yepes