What is link building. Top strategies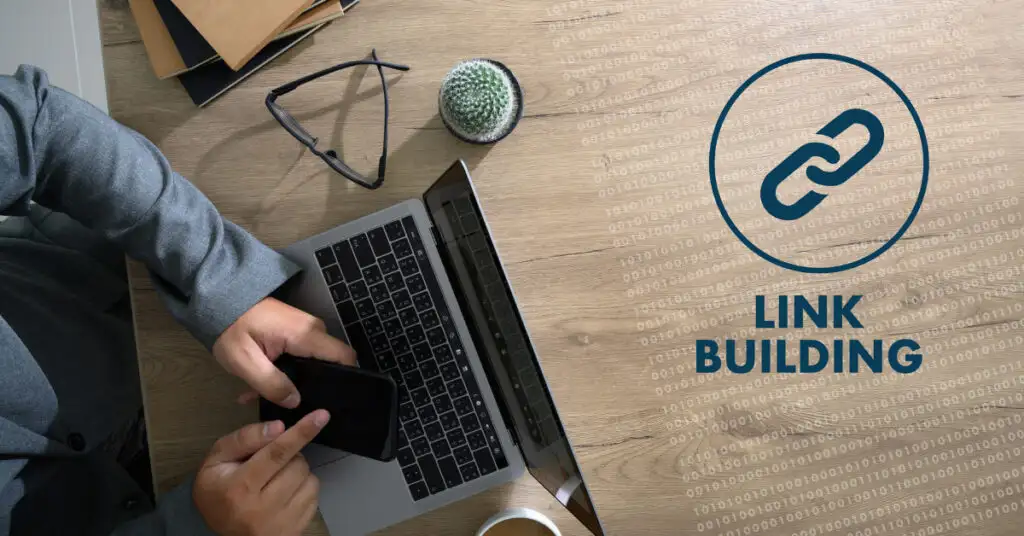 Link building is a crucial aspect of SEO. It helps search engines find and rank your pages.

You might write the perfect post, but if search engines can't follow at least one link to it, you're likely waiting in vain for visitors to arrive.

For Google to find your post, you need links from other websites. The more links, the better. However, the quality of these links matters. Not all links are equally valuable. Worse yet, some links could negatively impact your site. Here, we'll explain how link building works and some techniques for doing it.
¿What is a Link?
In simple terms, a link or a hyperlink is a connection between two pages on the Internet. With a link, you can refer people to a page, post, image, or another online object.
Links exist primarily for people: with a link, you can easily "travel" from one web location to another.
But links also serve search engines: search engine bots follow links to discover pages on the Internet. This is called crawling. For a bot to find your website, it needs at least one link from another site that has already been crawled.
What is Link Building
Link building is the process of acquiring hyperlinks from other websites to your own. A hyperlink (often just called a link) is a way for users to navigate between pages on the Internet.
Not all links are created deliberately for SEO or by marketing specialists. Many of them are created for a variety of reasons, such as a journalist covering a news story and linking to a source, or a blogger so in love with their new coffee machine that they link to the retailer who sold it to them.
Acquiring links you didn't ask for is the nirvana of SEO. It's always something you should strive for and build towards in the long term. This is done by working to make your website worthy of a link, whether through a great product or aspect of your service, or by producing great content that other websites reference.
Along with this long-term approach, you can also leverage a variety of link-building techniques that allow you to develop your authority and increase your chances of ranking well and receiving traffic from organic search.
¿Why is Link Building Important?
The more high-quality backlinks a page has, the higher its ranking. Backlinks are one of Google's most significant ranking factors.
Google and other major search engines view backlinks as "votes of confidence" for the website receiving the links.
Each vote suggests that your content is valuable, credible, and useful.
Therefore, if you want your pages to rank high in Google's search results, you will almost certainly need to create backlinks.
¿How Does Link Building Benefit My Business?
Link building is beneficial not only because it can help improve rankings and organic search traffic but also because it offers a variety of other advantages for your business.
It's also true that links often arise naturally as a result of other activities where the central goal may not be to generate links. For example, if you launch a new product that has never been seen before and is truly revolutionary, you will likely gain many links to your website as a result. Or, if you create great content designed to be the best guide in your industry (and it indeed is!), then you are likely to gain links as a result.
Neither of these activities, creating a great product or creating a great piece of content, will have been undertaken because of the benefit of link building, but the links are a consequence of the activity.
That's why we should think of link building not as an independent activity but as something that connects to other parts of your organization and where the benefit extends beyond the links themselves.
1. Build Relationships
Link building often involves outreach to other relevant websites and blogs in your industry. This outreach frequently relates to the promotion of something you've just created, such as content or an infographic. A common goal of outreach is to get a link, but there's more to it: outreach can help you build long-term relationships with key influencers in your industry, and these relationships can make your business highly respected and trusted. This is valuable in itself, even if we forget about link building for a moment, as you are creating genuine evangelists and advocates for your business. In some cases, you might establish relationships with writers or journalists who end up contacting you for help, rather than the other way around.
2. Send Referral Traffic
We've talked about the impact of links on your rankings, but what about the impact of links on referral traffic? A good link from a highly-visited website can also lead to an increase in traffic. If it's a relevant website, chances are the traffic is also relevant and may result in an increase in leads or sales.
In this scenario, the value of a link is not just about SEO, but about customers. If you can place links to your website in front of people who are genuinely interested in what you do, they are likely to click on them. Sure, they may not pull out their credit card and buy from you immediately, but they are now aware of who you are and what you do.
3. Brand Building
Strong link building can help build your brand and establish you as an authority in your niche. There are some link-building techniques, such as content creation, that can show people the expertise of your company, and this can go a long way in building your brand. For example, if you create industry-based data content and publish it, you have the chance to be known for it in your industry. When you reach out and try to get links to the content, you're demonstrating your expertise and asking other people in your industry to help spread the word and show others the same."
Internal and External Links
There are two types of links that matter for SEO: internal links and external links.
Internal links are links on your website that connect your various pages.
External links, also known as inbound links, are links that other people place on their websites to refer their users to your pages (or vice versa). People working in the SEO industry describe these external links as 'backlinks'. If other websites link to your pages, you are receiving backlinks from them. On the other hand, you are giving them backlinks if you link from your pages to theirs.
Internal linking is not the same as link building. In this post about link building, we are only looking at the process of getting other websites to link to your pages. Also known as getting 'backlinks' from other websites.
How to Build Links
Most link-building tactics and strategies fall into one of the following three categories.
1. Ask for Links
Asking for links is when you proactively contact a website and ask them to link to yours.
You can ask them to link to:
Blog post
Guides you have created or published
Ebooks
Visual assets (like infographics)
Case studies
Original research and data
Etcetera.
We will look at how to do this later on.
2. Add Links
Adding links refers to going to another website and manually adding your link there.
For example, you can manually add links to:
Social media profiles
Business directories
Forums, communities, and Q&A sites (like Quora)
Blog comments
User profile pages
Etcetera.
Note: Manually adding links is one of the easiest and possibly least effective ways to rank.
These types of links often come from low-quality sources, the kind Google doesn't want to give too much weight to. Why?
Because you create them yourself. Essentially, you're vouching for yourself, and that's not what Google is looking for when determining which websites deserve the best ranking.
And since these links are not editorially given (links you don't request), they carry less weight than other types of links.
While these links won't actively help you, they won't harm you either.
Your best bet is to earn your links.
3. Earned Links
When you get earned links, other websites link to yours without you asking for them.
And the best way to earn links is by creating high-quality content that people want to link to.
Links occur naturally when someone wants to link to something as a resource or useful reading.
Here are some different types of content that people tend to link to:
Visual resources (infographics, charts, diagrams, etc.)
Original research and data (industry studies, surveys, proprietary research, etc.)
Online tools and calculators
Detailed guides and tutorials
Others.
For more content ideas, look at the backlink profiles of your competitors. Here's a complete guide to content marketing.
6 Link Building Strategies
Here, we'll show you 6 effective, quality, and free techniques you can use for your website.
1. Promote Guest Blogging
As we have mentioned in other entries of our digital marketing dictionary to promote the growth of our website, it's necessary to create a blog and keep it active.
This is really important because it helps you start ranking for keywords or key phrases relevant to your business.
One way to generate backlinks is to look for other optimized blogs or websites, and thus, look for content exchange opportunities.
How?
By requesting the page administrator to allow you to make a post on their blog (guest blogger) in exchange for publishing content they send you on your blog or other exchange proposals.
To learn more about how to do guest blogging, click here.
2. Link Baiting
Another strategy for generating links in external content that directs to your webpage is link baiting.
It involves creating very attractive content that motivates others to link it on their own website.
The types of publications that serve as bait are those containing free e-books, interesting and attractive infographics, mind maps, intriguing videos, recommendation guides…
And although they can take much more time, you can develop surveys, translate valuable content not available in your language, or create accessible reports, etc.
3. Do PR or Public Relations
This is very important when it comes to positioning a brand, a product, or a website.
It's about promoting with other companies in the sector, with influencers, or even journalists, to eventually promote joint ventures that help increase the positioning of your brand.
This technique also serves to carry out other digital marketing strategies such as branding, giveaways, brand boosting, and enhancing sales.
4. Track Mentions and Activate Backlinks
Currently, the internet has multiple tools that allow you to track mentions of your brand or product on other pages or social networks.
However, often we miss out on having backlinks from these mentions because they do not have an accessible link where they are located.
So, make it your task to search for mentions and request that they add a link to your website or blog.
One way to track this is by setting up Google alerts, a simple and accessible tool that will send you notifications whenever a website mentions your brand.
This way, you can more easily obtain the backlinks you need to increase traffic to your website, by asking these pages to link to your site.
5. Register in Directories
Directories are a good source for inserting backlinks that lead to the home of your site.
In this technique, we recommend not only placing your company in yellow pages or generic directories but also surveying specific directories of your market niche.
If you don't know where to start looking for directories, research your competition!
They may not work as effectively for direct visits, but they help boost the site's presence by sharing links, which will help Google identify external backlinks.
6. Design an Effective Email Marketing Strategy.
Email marketing is one of the most used strategies for capturing new leads and retaining a captive audience.
This strategy is not about sending mass emails to a group of people who may not be interested in your content or brand.
The most effective email marketing happens when you have a lead magnet that captures the attention of potential customers, through the free offering of an e-book, newsletter subscription, or personalizing emails for each segment of your audience.
It is certain that this will increase traffic to your website by integrating links to the blog and home page each time you send an attractive email written in an engaging and personal manner.
Conclusion
Link building is a process that can be time-consuming but will yield benefits for your website in terms of organic positioning (SEO).
This will lead Google or other search engines to give you better placements in the SERPs or search engine results pages, which will eventually lead to increased traffic.
Finally, remember that the quality and length of your content are really important to Google, and even more so when you are looking for others to publish links to your website, as this will provide reliability to both parties.
Click on this link if you want to learn about other 114 digital marketing strategies that will help you position your brand.
Juan Esteban Yepes