What is an e-commerce and how does it work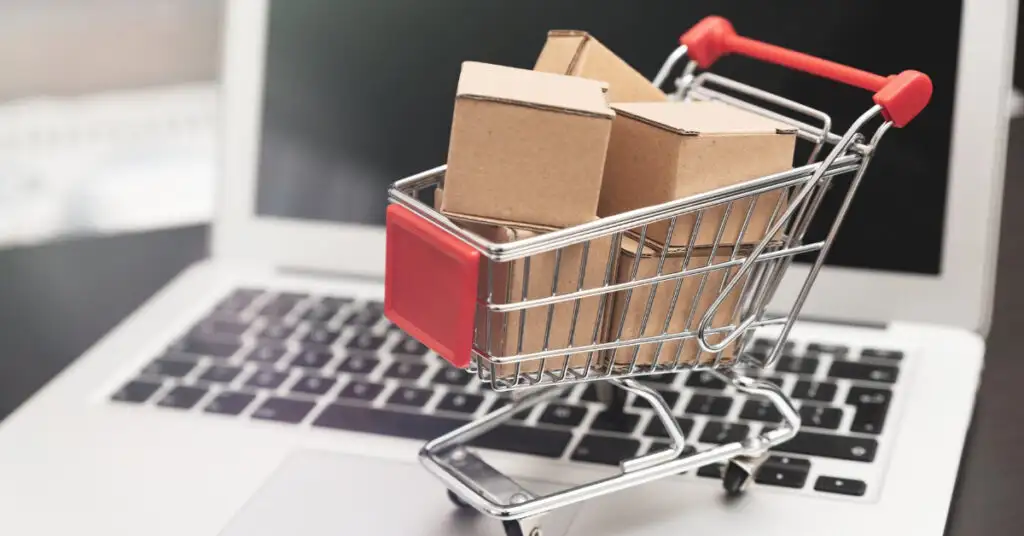 The internet is teeming with a plethora of products and services that can be purchased online. In this digital era, we aim to gather as much information as possible about the desired products or services and explore ways to purchase them online, avoiding the need to visit a physical store. It's widely acknowledged that online shopping can save a significant amount of time.

This is the essence of e-commerce.

Do you have a product or service you wish to offer online but are unsure where to start or how ecommerce operates? You've come to the right place.

We'll delve into the world of internet commerce, exploring the types of ecommerce, the essential elements of an ecommerce website, and how to choose the most suitable option for your business based on your commercial needs.

If you require web design services with a payment gateway, Dazzet can assist you.
what exactly is e-commerce
Ecommerce, or electronic commerce, involves any type of commercial transaction conducted online, such as buying and selling tangible goods or services. These transactions include placing orders, transferring money, and exchanging data over the internet.
Ecommerce involves at least two parties (a seller and a buyer) to complete a transaction through data exchange or monetary payment in exchange for goods or services.
Ecommerce is not just about having a business profile on Instagram or Facebook where sales are made through inbox messages.
It is one of the online business models integrated into the broader category of e-business, encompassing the entire process required to manage an online business.
Ecommerce entails having a website with various components, such as a product catalog, individual product pages, shopping carts, payment gateways, and more.
Having an ecommerce site can foster growth for your business, albeit requiring greater effort.
Today, ecommerce has empowered companies seeking continuous growth through direct internet commerce, enabling small and medium-sized enterprises to break into markets that were previously limited in reach.
Regardless of your business size, ecommerce is here to stay! It provides a strategic way for companies to offer more accessible distribution channels to their leads, enhance sales goals, and improve efficiency in information and communication during the product or service sales process.
But you might wonder if ecommerce really offers so many advantages. Let's examine…
Pros and cons of Ecommerce
While there are at least four ways to create an ecommerce platform (which we'll discuss later), we can generally talk about its advantages and disadvantages to consider when choosing the right type of ecommerce for your business.
Pros
Availability: Ecommerce operates 24/7, benefiting both parties. Your business can make sales even while you sleep, without being limited by physical store hours. You can even consider selling internationally.
Broader Selection: Many stores offer a wider range of products online than in their physical locations. For businesses without physical stores, ecommerce allows for offering exclusive inventory not available elsewhere.SEO Leads: Internet commerce is driven partly by search engines, enabling leads who might not have known about your business to discover your website and enter the conversion funnel, thus gaining new customers.
Targeted, Direct Communication: You can offer different products based on your business's target audience, providing expanded and detailed communication for each customer type.
These are just some of the benefits of ecommerce. However, there are also disadvantages to navigate when creating an ecommerce site.
Let's look at them,
Cons
High Competition: Just as users find your website through search engines, they can also find your competitors. This underscores the importance of investing in SEO and SEM, as well as conducting market and competitor analysis to maximize your business's potential.
Wait Times: This applies to both resolving inquiries from potential buyers and the waiting period for product delivery. This concept of 'instant gratification' occurs in physical stores, where customers can immediately take home their purchase.
Expectation vs. Reality: Have you ever bought a product online only to find it differs from what was shown on the website? This disadvantage can be mitigated by providing complete clarity on product details, available colors, sizes, etc., and ensuring your business delivers exactly what the customer paid for.
Ecommerce Models
Currently, various types of ecommerce models can be found, depending on the business model of the company. The main ones include:
1. B2C – Business to Consumer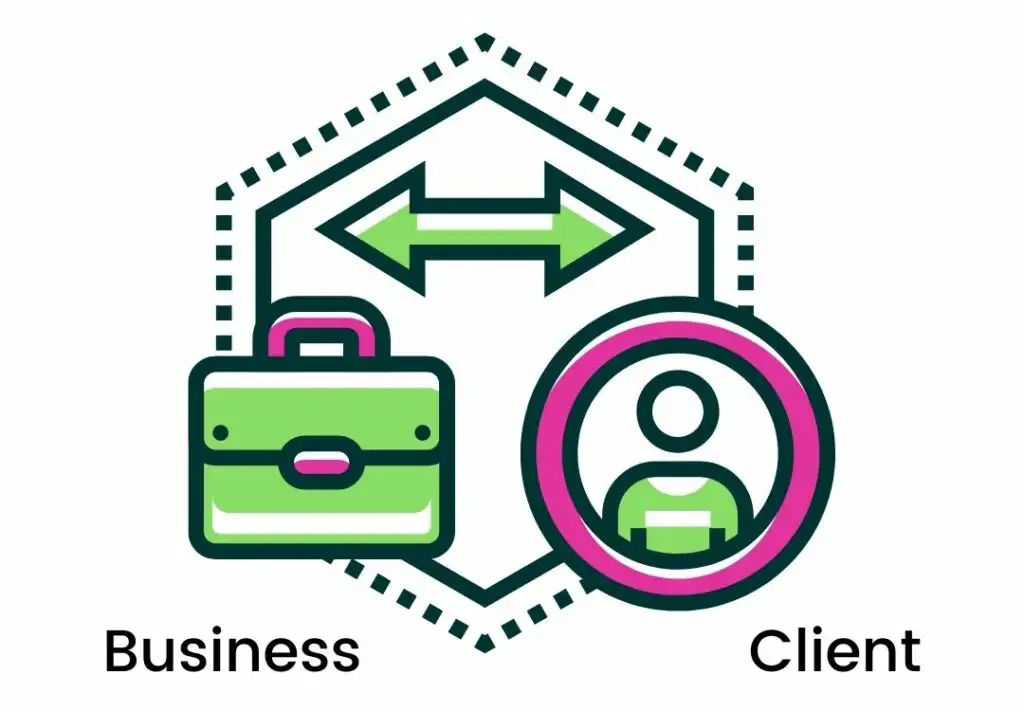 This type of ecommerce, known in English as 'Business to Consumer' (B2C), involves the direct sale of goods or services to the end customer. It eliminates intermediaries (such as other distributing companies) in the sales process, which helps in reducing costs and optimizing the marketing process.
This form of online commerce gained popularity in the late 1990s with the rise of the internet, leading to small businesses selling products directly to consumers through the web.
Today, it is one of the most widely used ecommerce models, especially for companies looking to cut intermediary costs and directly reach their end customers.
2. B2B – Business to Business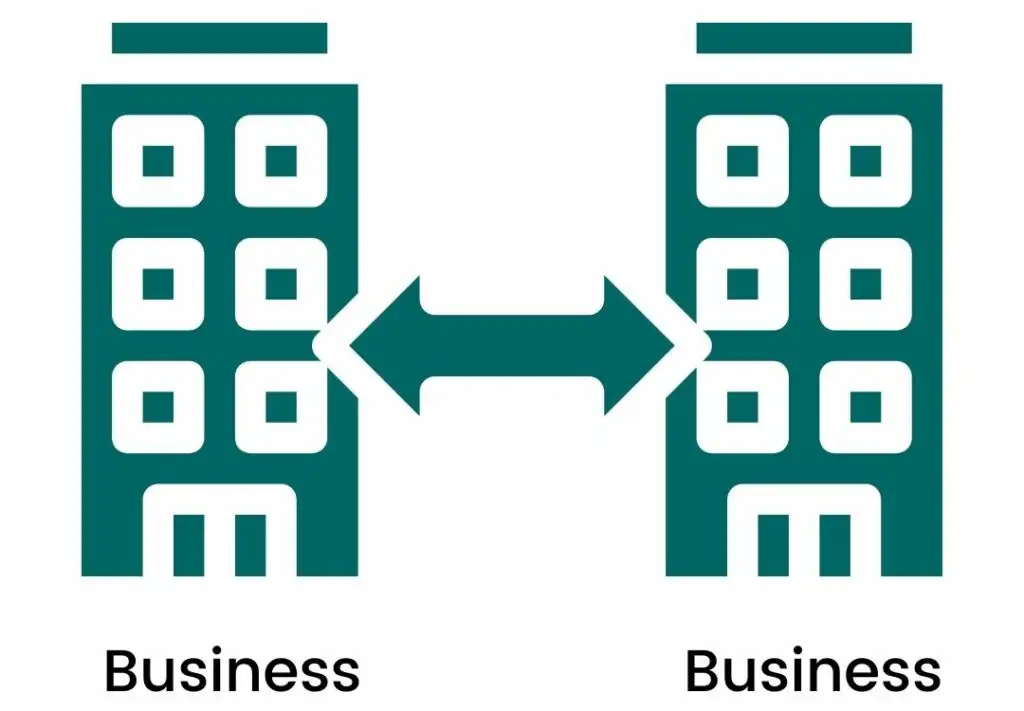 As the name suggests, this ecommerce model operates on a 'Business to Business' (B2B) basis, where all commercial transactions occur between businesses. In this setup, one business, possibly a manufacturer, engages with another business, which acts as a distributor. In this scenario, the distributor is the one who reaches the end customer of the manufacturing company.
This ecommerce model also occurs between wholesale and retail businesses. There are many possibilities, depending on the type of commerce involved in the transaction of goods or services.
In the B2B model, ecommerce allows interested parties to learn about products or services through the web, initiating contracts through the business's interface.
This ecommerce model is instrumental in strengthening commercial ties with companies related to the product or service, creating more business opportunities with companies in the same sector that may be located in other cities or countries.
3. C2C – Consumer to Consumer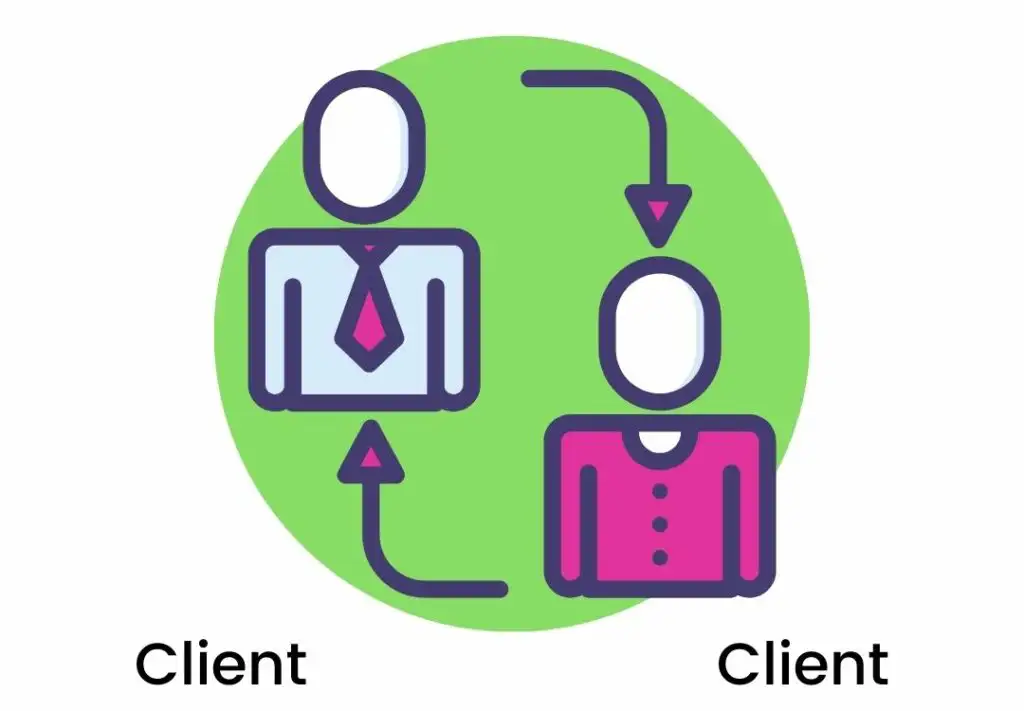 Another model used in marketing is C2C (Consumer to Consumer), where the consumers themselves are the ones selling to other consumers. This typically occurs using platforms or other web tools that focus on facilitating private sales activities, such as Facebook Marketplace or eBay, which is one of the pioneering platforms in this type of ecommerce.
4. C2B – Consumer to Business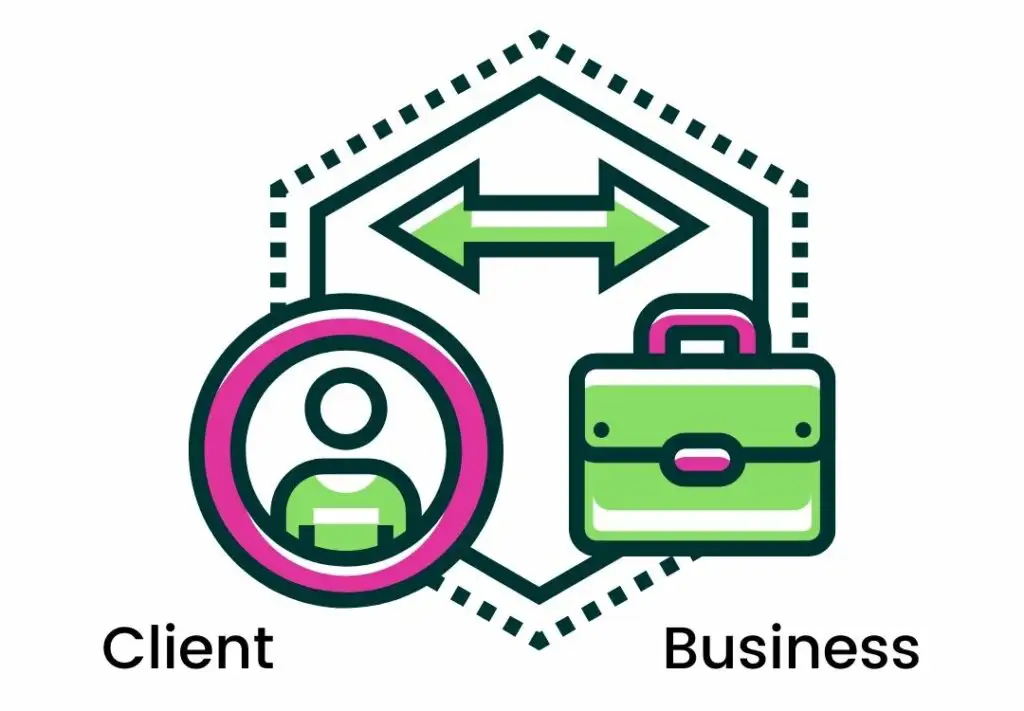 The C2B (Consumer to Business) ecommerce model occurs when consumers set their own value to contribute data, marketing, services, or other added value to the business they are making the offer to.
A prime example of this is the rise of influencer marketing. In this scenario, the influencer approaches a company with the intention of offering their services to promote the company's products on their social media channels in exchange for commercial agreements.
Thus, consumers benefit from flexibility, direct payment, or free or significantly discounted products and services.
Examples of Ecommerce
After understanding the different ecommerce models, you can start to recognize some examples that you have likely used as a consumer or as a business:
Online Store for Own Products: A company can create a website where customers can make direct purchases. This can be seen as a branch of the physical store when looking to expand into digital marketing. This is a B2C ecommerce model.
Marketplace: This is a website or platform where multiple stores are found, and products are listed for sale, without the consumer necessarily having direct contact with the selling company. A marketplace can accommodate multiple ecommerce models like B2B, B2C, or C2C.
Ecommerce of Services: The sale of services such as consulting, coaching, or training activities can also fall under an ecommerce business model like B2C, or conversely, with a C2B ecommerce. How to Choose an Ecommerce Model?
How to choose the right ecommerce model
As you can see, all models are functional according to the needs of each business. Some ecommerce businesses start with a B2C model and then expand their business capacity through a B2B model.
To determine which type of ecommerce model to adopt to boost your business's online sales, consider the following questions:
Who are you looking to serve? Understanding your business's target market in depth is fundamental to know how you should offer your products. This can be done by designing a customer archetype. To learn more about this topic, we recommend clicking here. What do you know better than anyone else? Consider the quality of your product or service, what you excel at, how your business meets the needs of your customers, and what your leads need to enter the conversion funnel. What is your positioning vs. your competition? Knowing what your competition does and how they do it is important because it provides a lot of information to understand your market positioning, the opportunities that the competition does not satisfy, and how you can start to attract more potential customers. Which ecommerce model works best? Taking into account the previous aspects and your company's capabilities, and the type of product or service you offer, you will be able to assess which ecommerce model most closely aligns with your current business model, where it can expand, and what you hope to innovate with it.
By honestly answering these questions, you can identify the ecommerce model that best suits you and matches your expectations.
Then, you can start building your website and designing your entire ecommerce strategy. At Dazzet, we specialize in shaping your desires based on Google Analytics data, the characteristics of your business (large, medium, or small), and other necessary features to help your ecommerce grow your business.
In this link, you can see a successful ecommerce case carried out by Dazzet.
Now, let's move to the final part…
It's important to consider the elements that every ecommerce should have. Ideally, every web page structure with electronic commerce should make room for everything it needs to achieve the expected results in planned times…
Let's see,
Elements of an Ecommerce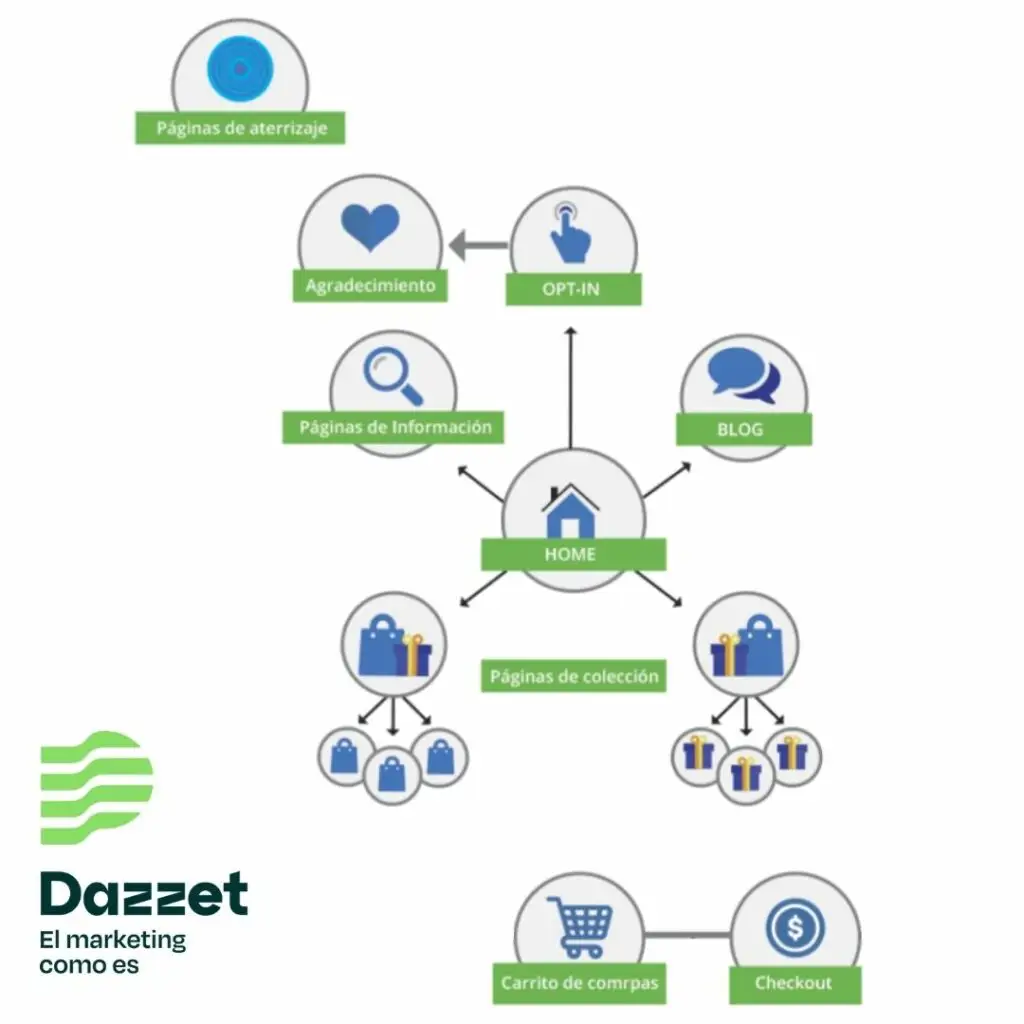 Not all websites serve the same purpose or require the same elements. For instance, a site designed to collect data from potential customers will need input fields for a form to consolidate all the information and a Call to Action button. Other sites might be solely for portfolios, magazines, blogs, etc., and each of these will have similar elements but different objectives.
However, if you are looking to have an ecommerce website, these are the elements that the site should include:
1. Homepage
In English, 'homepage' refers to the main entry point of the website. It's where customers land through a direct link, without redirection to other pages on the site. The homepage typically contains information about the company (mission, vision, etc.), a welcome message, and a menu that invites visitors to explore more about the site.
2. Product Catalog Page
The product catalog or collections page, as the name implies, is where visitors can access all the information about the services or products offered by the business.
The design can be attractive and organized with photographs and concrete information that invites further exploration by clicking on each product, leading to our next element, the individual product page.
3. Individual Product Page
Each product should have its own page. Why? Here, potential customers can learn about each of its features and essential buttons to engage the user:
Product name
Image
Product description: for example, colors, size, availability…
Price and its variation according to product differentiations.
"Add to cart" button
"Buy now" button
4. Promotions and Discounts Page
Both on the Homepage and in the header of any page within the website, there should be a button indicating that there are product collections on promotion. You can also offer discounts for minimum purchases, for registering contact information (like name or email) to receive newsletters or promotional notices via email, etc.
5. More Information and FAQs Page
At this point, the website is the only communication channel users have with your business. Since you are not present to resolve any doubts they might have, it's important to integrate a page that contains all the additional information required for making a purchase.
Creating a list of frequently asked questions is an excellent way to bridge the gap between users and your business. Some of these queries might be about shipping times, costs, conditions for refunds or product exchanges, security certification for purchases, warranty period, etc.
6. Blog
Have you heard about SEO or Search Engine Optimization? Blogs are a powerful tool in digital marketing, effectively attracting more leads and visits to a website.
Not only are they beneficial for SEO, but they also provide content for link building and inbound marketing campaigns.
7. Opt-in
Every digital marketing strategy should include an Opt-in button, allowing users to access and agree to the terms for providing their data.
Ethically and well-designed data collection serves multiple purposes, enhancing your business's communication channels with your customers or leads. This data is used for email marketing campaigns, newsletters, e-books, and more. Consolidating a database is crucial for increasing conversion rates and, most importantly, retaining previous customers.
8. Thank You Page
This is a page that appears once a person has registered their details, as mentioned in the previous element, or added a product to their cart. It may include, in addition to a thank you message, a brief call to action to explore other products related to their purchasing preferences.
9. Shopping Cart
Every ecommerce site must have a shopping cart. What is it? You've likely seen it on sites like Amazon or Mercado Libre, where users add products they find interesting, indicating their initial purchase intent.
The shopping cart is designed based on the ecommerce capabilities. There are self-hosted or Hosted Off-the-Shelf carts, both different but highly beneficial. They help understand purchase intent, track cart abandonment, follow up with customers who didn't complete a purchase, identify potential causes, and implement specific strategies to encourage them to return to the cart.
10. Upsell, Cross-Sell, and Controlled Scarcity Plugins
As mentioned in the previous element, when a person abandons a shopping cart or is about to leave the page, other well-applied strategies can enhance the user experience (UX) and automate your ecommerce with the addition of plugins or extensions.
By "well-applied," we mean that plugins should be programmed not to be endless, intrusive pop-ups, but to enhance the conversion rate and apply marketing strategies like upsell, cross-sell, downsell, or controlled scarcity.
11. Payment Gateway
A payment gateway or Point of Sale Terminal (POS) refers to the internal process on your ecommerce website that facilitates payments on the site. The payment gateway integrates all the technology required to ensure secure monetary transactions between customers, banks, and your business during purchases.
The payment gateway encrypts data between the customer's bank and the ecommerce bank to confirm the final transaction.
Payment gateways offer multiple security options and are established based on commercial needs. If you want to learn how to choose a POS and its benefits, we recommend visiting this link.
12. Data Integration with Software
Recall that at the beginning of this entry, we mentioned that an ecommerce operates 24/7. Hence, data integration or the use of other software can be very useful for your site to function almost autonomously.
Data integration, as the name suggests, automates internal processes, repetitive tasks, or information that must be consistently received from the website. This category includes inventory software, electronic invoicing, database consolidation, and customer needs tracking, such as with a CRM.
Conclusion
After learning about all the benefits and elements an ecommerce can offer your business, it's time to make decisions regarding the type of website you want for your customers and to achieve those business goals you aspire to.
Creating an ecommerce requires persistent effort and patience, allowing your ideas and desires to be reflected in a website that fully meets your expectations.
It's important to seek proper guidance when starting an ecommerce to avoid future headaches. Remember, it's an investment that involves decision-making, listening, and the ability of the marketing agency you choose to adapt your dreams into an online space that allows your business to grow and explore new horizons.
Juan Esteban Yepes