What is CPC or Cost Per Click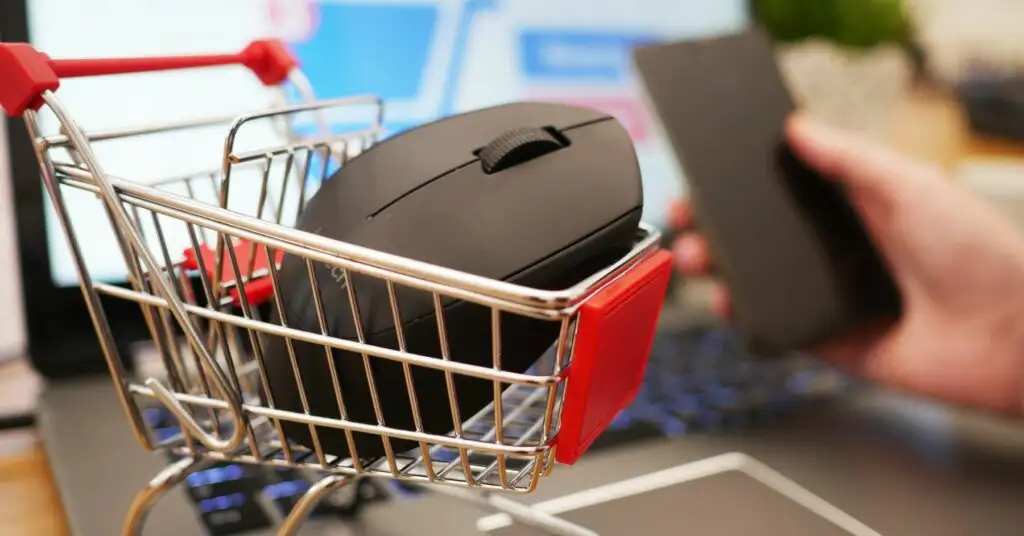 Cost per Click (CPC), also known as PPC (Pay-Per-Click), are advertisements for which payment is made for each click they receive. In this scenario, the advertising company makes a bid for a maximum cost (Max CPC) they are willing to pay per click, and an auction takes place among competitors over a specific period.

In the context of Google Ads auctions, the final cost charged to the advertiser can be significantly lower than the bid. This is known as the actual CPC.

The auction considers variables such as ad quality, relevance, the user experience on the page where the ad is placed, and the number of competitors and their bids.

Using this tool, click costs can be customized manually or automatically, allowing Google to determine bid costs according to a budget.

Currently, there are software and applications available to calculate CPC based on industry, product, or region. This helps optimize costs in digital marketing strategies and advertising campaigns.
Advantages of Cost Per Click
The benefits of implementing PPC or cost per click advertising include:
Profitability: Since you only pay when a user clicks on the ad and visits your website, it can offer good value for money. You can calculate how much to spend and keep the ad running until you reach that assigned cap.
Targeting: PPC ads can be targeted based on your business preferences. For example, you can select an audience by demographics like location, language, device type, etc.
Measurable Ads: PPC campaigns can be set up to measure effectiveness and determine aspects like ROI (Return on Investment). This can be done using the following formula:

PPC = Total campaign cost / Number of clicks

Speed: SEO growth is one of the most important elements in any digital marketing strategy, but it can take time to show results. On the other hand, applying SEM strategies and paid advertising generates a much quicker impact, allowing you to see an immediate increase in website traffic.
While there is no direct link between PPC campaigns on Google or other search engines and SEO ranking, companies that optimize both are more likely to enhance organic growth.
This is because companies can improve their site and content for a better Google quality score, indirectly improving their SEO ranking.
Challenges of Cost Per Click
Investing in paid advertising is crucial for businesses, and it's one of the best alternatives you can choose. However, there are some challenges you might face when launching PPC campaigns on a search engine. For example,
The investment of time and money can deter companies from running PPC campaigns, as they require significant effort, especially when starting to establish a market position.
Moreover, while Google Ads on its website will help you implement your ads, you might need help from a third party or an expert on your team to make the ads truly effective.
Optimization and monitoring are necessary parts to ensure an effective ROI; otherwise, you could be wasting your money.
And lastly, keep in mind that paid ads are not everything, nor are they the only thing to consider.
A click or a visit does not automatically translate into sales, so integrate campaigns into a digital marketing strategy that increases not just traffic but also the conversion rate.
Types of Cost Per Click Campaigns
We'll show you 5 types of PPC ads you can use to get more leads.
1. Search Ads
Also known as ads on SERPs (Search Engine Result Pages).
These PPC ads appear at the top and bottom of Google search results. You'll see these ads labeled with the word "ad" to indicate paid content.
Example: A local dental clinic could use search ads targeting keywords like "emergency dentist" or "teeth whitening services." When people search for these terms, the clinic's ad would appear at the top of the search results.
Industries: Best for service-oriented industries like healthcare, legal services, home repairs, or any business where customers are likely to search for specific services.
2. Display Ads
Display Ads are another type of CPC ads you can use to reach people interested in your business.
They appear on websites associated with Google and typically feature an image with a small text. Generally, they are placed on websites related to the product or service offered to target the intended audience.
Example: An online clothing retailer might use display ads featuring their latest collection. These ads could appear on fashion blogs, lifestyle websites, or other places where their target demographic frequently visits.
Industries: Ideal for e-commerce, fashion, electronics, and any industry where visual appeal is crucial. Also useful for brand awareness campaigns across various industries.
3. Social Ads
One of the most popular forms of CPC campaigns for reaching your target audience via social media, as they appear in the feed of each platform (Instagram, Facebook, LinkedIn, YouTube, etc.)
On some social networks, you can segment by location, interests, behaviors, educational level, or other customizable sociodemographic data.
Example: A new restaurant could use social ads on Instagram, showcasing mouth-watering images of their dishes to a local audience or promoting a special discount to first-time visitors.
Industries: Particularly effective for industries targeting younger demographics, like fashion, technology, and entertainment. Also useful for local businesses such as restaurants and cafes.
4. Remarketing Ads
Remarketing is a digital marketing strategy to re-attract an audience, whether they visited your website but didn't convert, or they abandoned the cart without completing a purchase…
So, these ads will convince people to return to the site, learn more about the products they've already seen, and potentially enter the conversion funnel.
Example: A travel agency could use remarketing ads to target users who visited their website but did not book a trip. The ads might feature a special offer on trips to destinations the user viewed or remind them of their unfinished booking.
Industries: Suitable for most industries, especially where the buying cycle is longer, like travel, luxury goods, automotive, or real estate.
5. Google Shopping
PPC ads on Google Shopping are another type of advertising you can use to help potential customers find your products.
Juan Esteban Yepes