What is Affiliate Marketing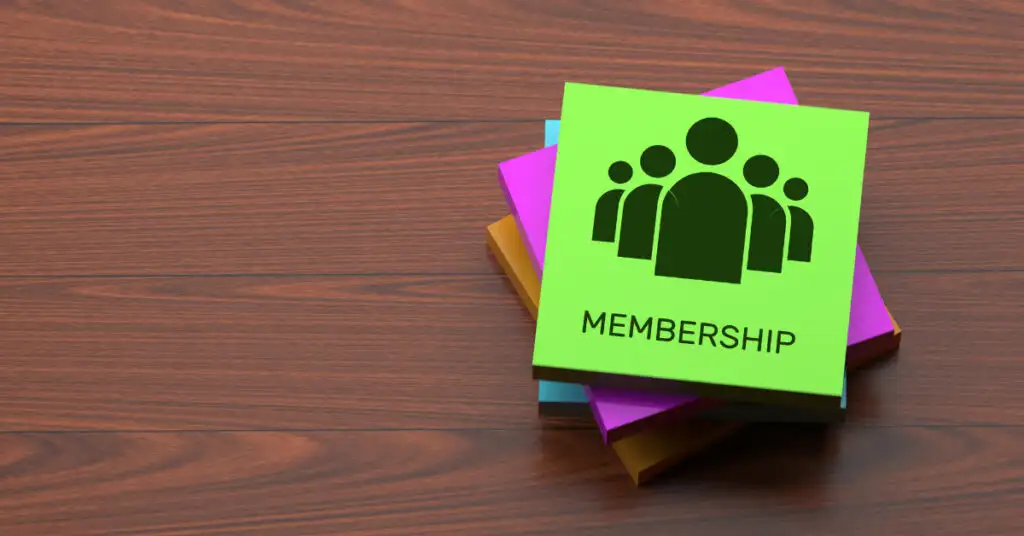 One of the most successful digital marketing strategies in recent years is affiliate marketing. It has been particularly effective in driving sales and generating online revenue.

According to a study by Super Metrics using Google Trends data, search interest in affiliate marketing has steadily increased between 2015 and 2020, reaching over 200% on this search engine.

Many e-commerce businesses have grown thanks to this strategy, which is becoming increasingly popular across various types of commerce. Small companies are turning more and more to this type of marketing, especially those lacking sufficient financial resources for online marketing or those not meeting their monthly business goals.

This is why the affiliate model is a powerful tool for boosting both brand awareness and actual sales.

Due to the accessibility provided by certain online stores for affiliate marketing, thousands of small and medium-sized enterprises (SMEs) and larger companies rely on this model as an additional channel for traffic and sales.

A quick research into affiliate networks reveals that the largest ones have at least 100,000 active affiliates. A notable example is Amazon, which currently has over a million affiliates.
¿How Does Affiliate Marketing Work?
Affiliate marketing is a strategy where advertisers pay third parties (affiliates) a commission agreed upon by both parties, based on the expected results from the advertisements.
The success of this pay-per-click strategy lies in its ability to target specific niches with relevant audiences.
In affiliate marketing, a company or affiliate (like a website) publishes advertisements such as banners, links, etc., of other companies (advertisers).
This can attract traffic to a website and increase sales if applied correctly and if the affiliates align with the target audience you aim to reach and already have a certain popularity on social networks or increasing traffic.
The most important aspect of affiliate marketing is that the agreement between the parties should be a win-win relationship where the affiliate earns a commission and the company achieves specific objectives.
So, you can use affiliate marketing in either of the two commercial roles…
You can either offer products of other companies on your website (advertiser) or look to affiliate with other companies to sell your products (be an affiliate company).
This strategy is based on revenue sharing…
For example,
If you have a product you wish to sell more of, you can offer promoters (advertisers) a financial incentive through an affiliate program.
But what if you don't have a product and still want to earn more money?
You can promote third-party products you believe are valuable and align with your audience and brand, thus earning revenue as an affiliate merchant.
Special Considerations in Affiliate Marketing
The goal of this model is to increase sales and create a beneficial solution for both the merchant and the affiliate. The system is unique and profitable, becoming increasingly popular.
The internet and constantly improving technologies are making the model easier to implement. Companies have enhanced the way they track and pay commissions for qualified leads. Being able to better track leads and sales contributes to improving or better positioning their products.
Those interested in venturing into affiliate marketing will benefit from understanding what it entails, as well as its advantages and disadvantages. Businesses seeking affiliates will benefit from appropriately selecting and qualifying their partners. Overall, it is an effective, low-cost way to advertise products and services, increase brand awareness, and expand the consumer base.
¿How is Profit Established in Affiliate Marketing?
For all the reasons we've already discussed, affiliate marketing holds an undeniable appeal for companies of any size looking to increase their online revenue.
But how is an affiliate paid after linking the seller with the customer?
It seems straightforward, but there are several ways to establish commissions…
First, we must consider that the lead or customer doesn't always need to purchase the product for the affiliate company to receive a profit or commission.
Hence, there are different alternatives for measuring a profit based on results, which can be negotiable based on the goals set for the parties:
These include:
1. Cost Per Sale (CPS):
This is the most typical form of affiliate marketing. Here, a commission is agreed upon for sales generated through the advertising banner or the product's landing page.
In this program, the merchant pays the affiliate a percentage of the product's sale price after the customer purchases the product as a result of the affiliate's marketing strategies.
2. Pay Per Click (PPC):
In the PPC model, it depends on the number of clicks and increase in visits thanks to the advertising notice. That is,
Here, the goal is to incentivize the affiliate to redirect leads from their marketing platform to the advertiser's website.
It means that as an affiliate, you must engage the consumer to the extent that they click on the ad and reach the official product website, so the measurement of commissions is based on the increase in web traffic.
3. Cost Per Lead (CPL):
In CPL or Pay Per Lead, the commission is established based on the number of potential customers the affiliate has that will benefit the advertiser.
This is more complex…
Here, the affiliate is compensated based on the conversion rate of potential customers or leads. In this way, the affiliate company must persuade them to visit the official website or a landing page of the advertiser's brand and complete a desired action, for example, completing a contact form, registering for a free trial, subscribing to a newsletter, downloading an e-book, etc…
Types of Affiliate Marketing
There are three main types of affiliate marketing: unattached affiliate marketing, related affiliate marketing, and involved affiliate marketing.
1. Unattached Affiliate Marketing
This is an advertising model where the affiliate has no connection to the product or service they are promoting. They have no known related skills or experience and do not present themselves as an authority or make claims about its use. This is the most detached form of affiliate marketing. The lack of a link between the potential customer and the product absolves the affiliate from responsibility for recommending or advising.
2. Related Affiliate Marketing
As the name suggests, related affiliate marketing involves promoting products or services by an affiliate who has some type of connection to the offering. Typically, the connection is between the affiliate's expertise and the product or service. The affiliate has enough influence and expertise to generate traffic, and their level of authority makes them a trusted source. However, the affiliate does not make claims about the use of the product or service.
3. Involved Affiliate Marketing
This type of marketing establishes a deeper connection between the affiliate and the product or service they are promoting. They have used or are currently using the product and are confident that their positive experiences can be shared by others. Their experiences serve as the advertisement and act as trustworthy sources of information. On the other hand, by providing recommendations, their reputation could be compromised by any issues that arise from the offering.
How to Start an Affiliate Marketing Business
Choose Your Platform and Method
Decide Your Niche and Audience
Find Your Products
Choose Your First Affiliate Program
Running your own business, becoming a successful affiliate requires dedication and discipline. Use this step-by-step guide to start your affiliate marketing business. But before beginning, you need to build a website with a payment gateway, establish your branding, and purchase a domain name.
1. Choose Your Platform and Method
The first step is to determine the platform on which you wish to build your audience. Each affiliate marketer has a different focus and platform. There are many affiliate marketing ideas you can choose based on different methods:
Niche Topics and Review Sites.
These are sites that review products for a specific audience or compare a line of products against their competitors. This method requires you to create content related to the review space and post regularly to attract an audience.
Digital content creators include bloggers, YouTubers, or social media influencers. They create niche content that resonates with a target audience. The aim is to organically present niche products that their audience will enjoy. This increases the likelihood of purchases, earning you an affiliate commission.
Courses, Events, Workshops.
If you are an educator, you can integrate affiliate partnership offers into your events.
No matter which route you take, authenticity and audience building are the two most crucial elements for affiliate marketing. If you can't authentically connect with your audience, it's unlikely you'll be successful in converting them into affiliate sales.
To choose a platform and method, ask yourself:
Which platforms do you use the most?
Which platforms do you understand best?
Common platforms used by affiliate marketers include:
Blogs
Instagram
TikTok
Facebook
Pinterest
Pay-Per-Click (PPC)
Starting with a marketing platform you are comfortable with helps you create high-quality content. This can lead to a stronger and more engaged audience that you can convert into sales."
2. Decide Your Niche and Audience
When it comes to choosing a niche, aim for something you are passionate about and knowledgeable in. This helps you appear authentic and as a reliable source of information for potential customers. It also aids in evaluating which products and brands you want to promote.
For instance, let's say you started a blog about dogs. You own a sprocker spaniel and are passionate about helping other owners care for their sprockers. You create a blog titled "Sprocker Lovers" and post regularly, encouraging people to subscribe to an email list and share your content. Sprocker spaniels are your niche, and you will invest in content marketing and optimization to grow your audience of owners.
The niche you choose for your affiliate site guides how much time or effort you'll need to put in to build it to the point where you start seeing SEO results,
SERPs (Search Engine Result Pages) for software, marketing, and healthcare, for example, are all dominated by large blog sites with even larger marketing budgets. The trick is to find untapped areas where the competition isn't as fierce and get in before others recognize it.
As you publish more, you can use affiliate marketing tools like social listening, website analytics, and social network analysis to discover who your audience is and what they like.
It's crucial that you know your audience so well that you understand why they follow you in the first place. Remember, you don't get paid to post. Affiliate marketing is a performance-based online business. If you know what your audience likes, then you can recommend the best products and earn more affiliate income.
3. Find and Choose Products
To earn income as an affiliate, your audience needs to connect with what you're promoting. The products or services you promote must be ones they genuinely desire. Getting this wrong can harm your success and diminish your credibility, as well as your audience.
If you're wondering where to look for products or brands to work with, don't worry. There are tons of affiliate marketplaces, including:
Affiliate Future
AvantLink
CJ Affiliate
ClickBank
FlexOffers
LinkConnector
ShareASale
hotmart
Another option is to visit the websites of products and services you use and like to see if they have an affiliate program. Large companies often have programs they promote on their site, like Amazon Associates or the Shopify Affiliate Program.
You can also take a more direct approach. Contact the owner of a great product you find and ask if they offer an affiliate marketing program. If they don't, they might be willing to set up an arrangement with you, such as providing a special coupon code to share with your followers.
The best deals are often found when you are the first to inquire and have a relevant distribution channel, like approaching the seller of a new fitness product if you're a health and wellness blogger.
Affiliate marketing programs will have terms of service you need to follow, so read the fine print. For example, your affiliate link will usually have a cookie with a specified duration, and some programs don't allow you to purchase pay-per-click ads using the product's or company's name.
4. Choose Your First Affiliate Program
As you think about products or browse through affiliate platforms, the most crucial criterion to consider is that the product must align with your audience or the audience you hope to build. Ask yourself, would your target audience find it valuable? Does it fit within your area of expertise?
For instance, a food blogger would unlikely promote beauty products. A wide range of other products, such as cooking utensils, meal kits, gourmet ingredients, or even aprons, would make more sense.
Also, ensure that the product or service you're promoting is suitable for the platform on which you're promoting it. For example, home decor items and clothing are suited to image-heavy platforms like Instagram. However, if you're promoting more detailed purchases, like software, your conversion rates might be higher on more in-depth platforms, such as a blog or YouTube.
Conclusion
As you can see, there are many options you can design as an affiliate company or advertiser to generate profits with the affiliate marketing model.
This type of advertising involves having knowledge and contacts with companies that already have a track record on their website, accessed by traffic similar to that sought by the advertiser.
Ideally, they should have higher website traffic or a high trust rate in the market niche, as well as a specific target audience you want to access. Or have strategic alliances with marketplaces (like Amazon, Mercado Libre, etc.)
It also requires patience and creativity…
Because the ads that can be most effective need to be eye-catching and it's preferable that they align well both for the advertiser and the affiliate, as this way, they will reach the leads that are being sought.
Juan Esteban Yepes