Return on investment of 4166% for a marketplace with national coverage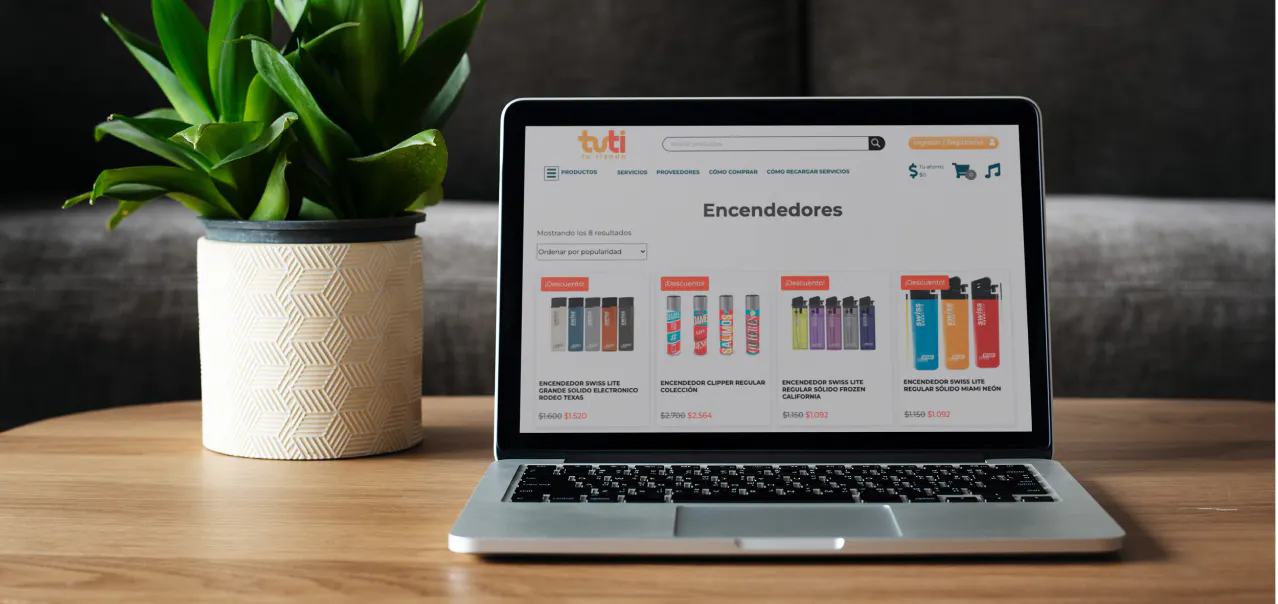 A personalized development tailored to your needs.
THE CLIENT
Tuti
Tuti is a business unit of Tronex that was born from the division of mass consumption that has "store to store" distribution. It's a traditional business of distributing products that sell and They supply with a high turnover in the shelves. Tuti wants to do its digital transformation and betting heavily on this channel, especially after the pandemic.
Create an ecommerce for shopkeepers in which only products are sold wholesale to previously registered customers
This transformation seeks to promote and increase the cycle of purchase from traditional customers through registration and generation of new channels to place orders from the website, without having to wait for the visit of the route salesman, who in his offline model, it is given at intervals of three weeks.
Sales
We managed to sell a million dollars per year with a return of investment of 4.166%
New Accounts
From the first moment we saw how the opening of accounts rose to 50 per day
Integration
We integrate a system of pins and recharges (PTM) through API and vpn connections
Automation
We automate the logistics and dispatch process
Management
Page development and management tasks are carried out monthly Web. In addition to custom reports
HOW DID WE DO IT
Online store with custom functions and plugins
These developments allow the marketplace to communicate with its clients and suppliers in a personalized way.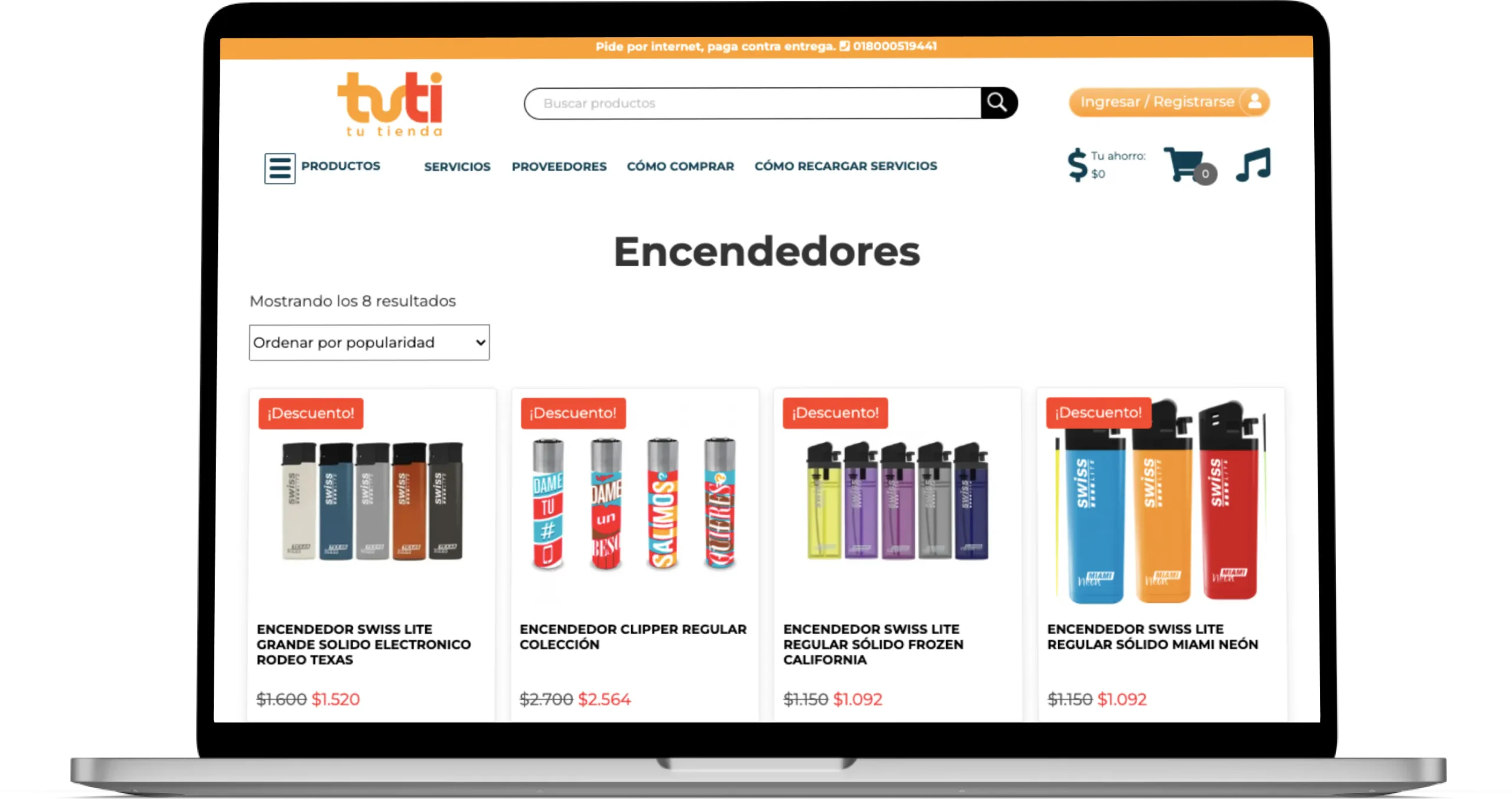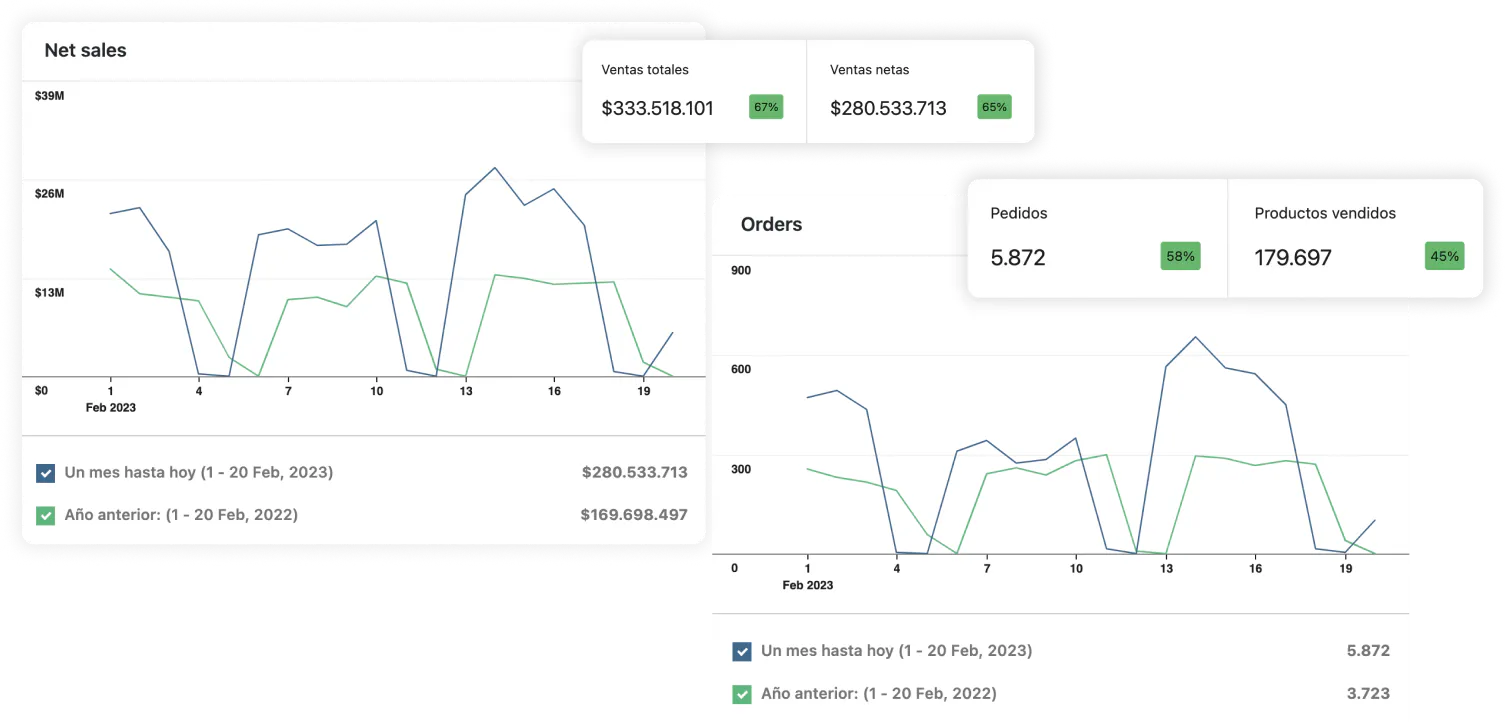 Custom reports in real time
Custom reports are made with advanced filters and in real time. It also connects with billing and warehouse. Thus You can know each of the stages of orders, dispatch, route and product delivery. We have absolute traceability and a Full control of the logistics process.
Automation for resource optimization
Process automation makes it easier for the company to have earnings of up to 160 million pesos with the work of a small work team.