Financial solutions for unattended markets.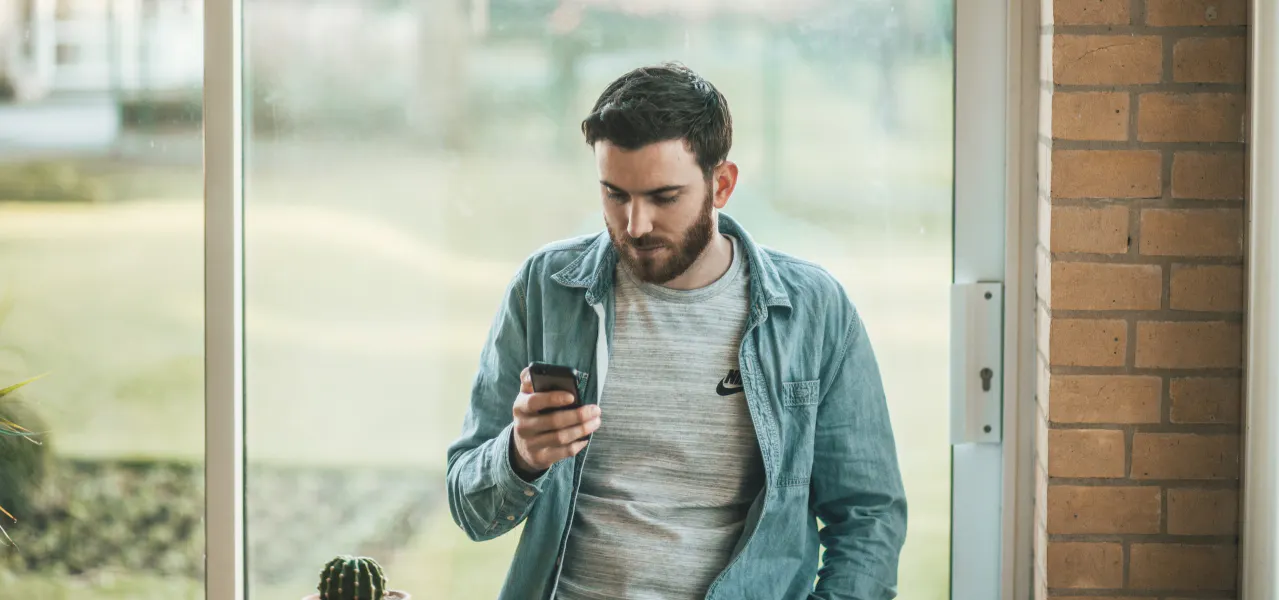 We created a fintech that aims to provide microcredits to small merchants
THE CLIENT
Credituti is an initiative of Tronex and Promosumma
Since 2021 we have been working together developing a financial product that lend microcredit to small merchants and neighborhood businesses with the spirit of combating drop by drop and informal credits. With Credituti we seek to bank and formalize within the sector finance to an underserved market sector.
Design and develop a financial product and implement the digital strategy
It is sought that a product that is by nature complex, is easy to use, so we designed a digital product that allows users to be profiled potential clients of microcredits in Colombia and also allows automate back office processes. In parallel, we design and We implement a marketing strategy and positioning focused to growth from early profitability.
800 active clients in three months of operation
50 New accounts open per day
Steady growth every quarter
Generation of organic traffic in a short time
Web design
User Experience
Customer Journeys
Interfaces
Social Media
Web Parts
Web Dev
WordPress
SPA NextJs
API NodeJs
MongoDB
Middleware
Autenticación
Logs
Analítica
Strategy
Conversion Map
Market Study
User Story
Project Management
Team Management
SEM
SEO
Growth Marketing
Meta Ads
Google Ads
Web Analytics
Session Recordings
Email marketing
Marketing Automations
SEO
Content
HOW DID WE DO IT
Principles of design thinking and agile methodologies that generate early results
We use design thinking methodologies to deeply understand the users who intervene with the platform in order to identify each one of the needs of the different internal actors and customers potentials.
The project starts from the ideation and design, all the development of the service and also the strategy of complete digital marketing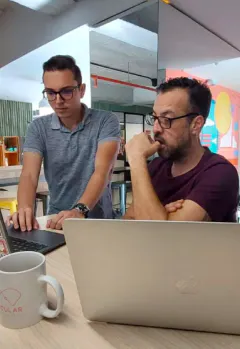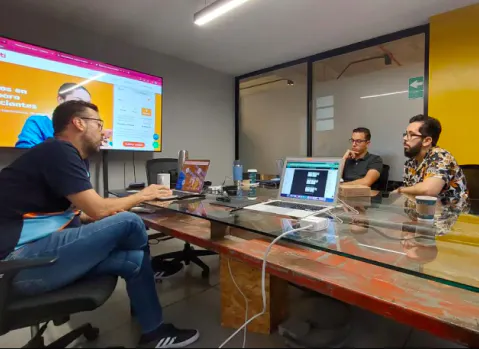 We launched a minimum viable product in a test market in order to to evaluate the product market fit
A WordPress website with a contact form
The first version is a WordPress web page with a form of contact, to which segmented traffic is generated through ads on social media and Google Ads. The results exceed the client's expectation and in a month it is understood that build a robust product that manipulates the data of the customers.
Version 2.0 – Web application and strategy implementation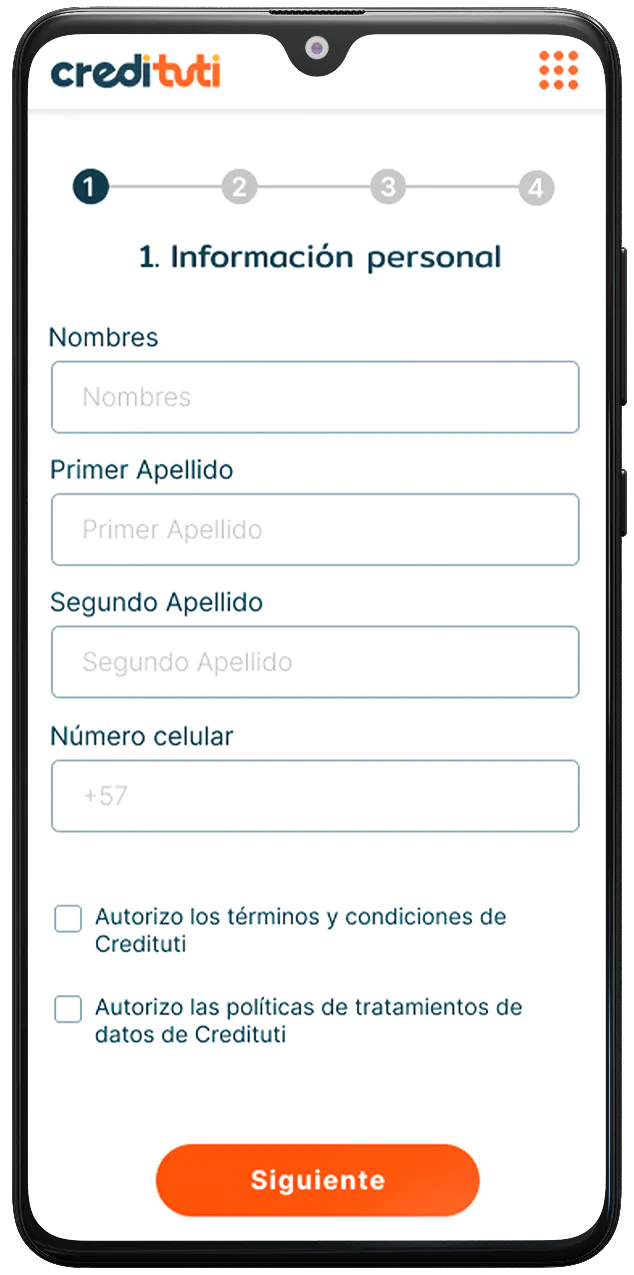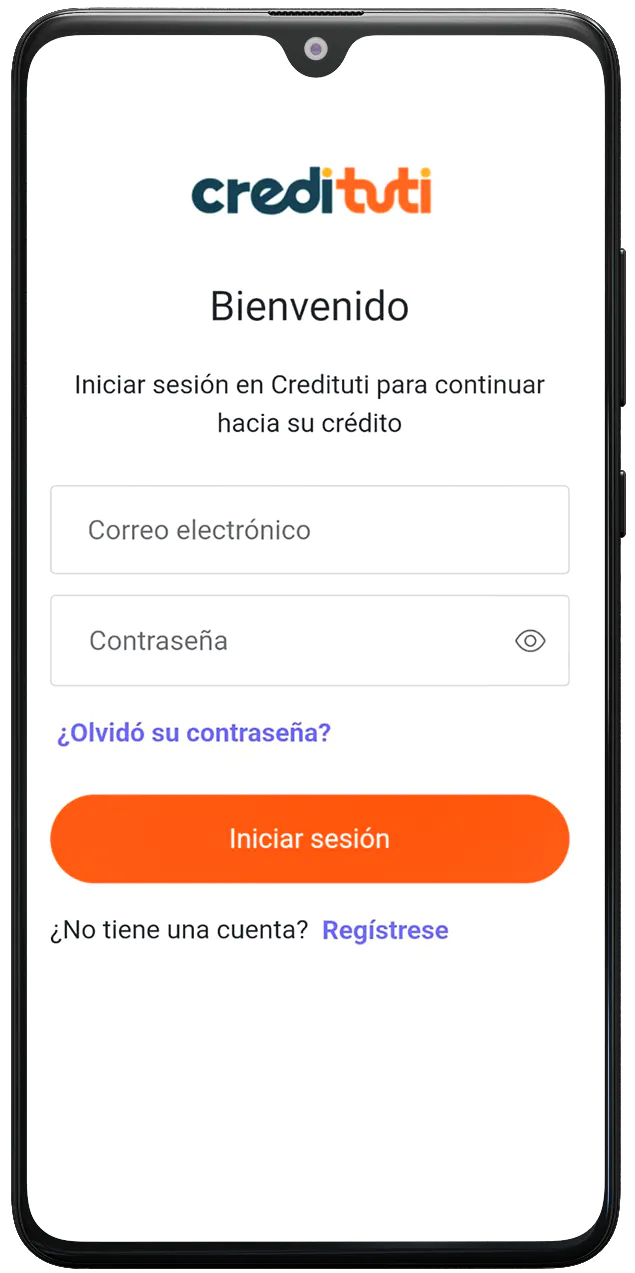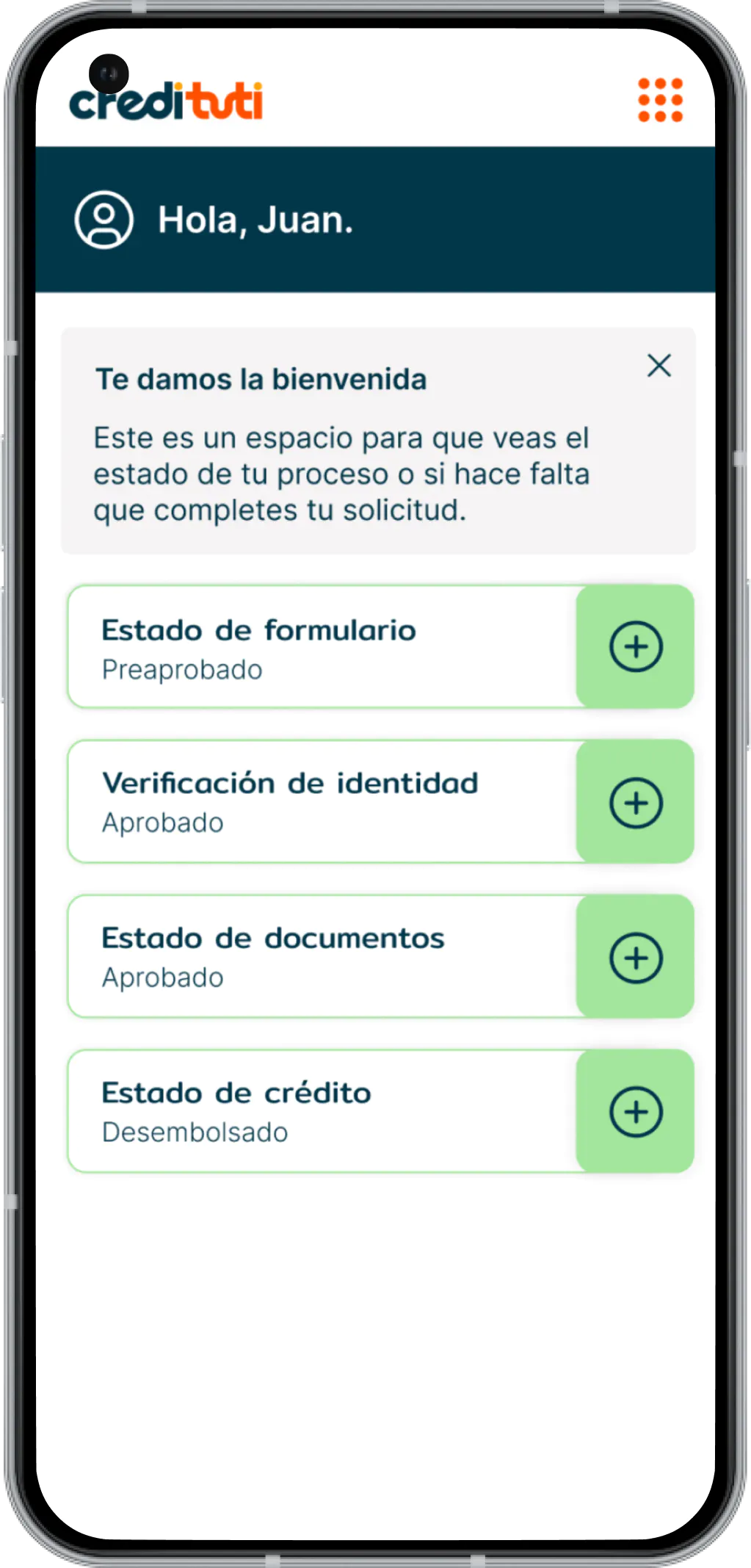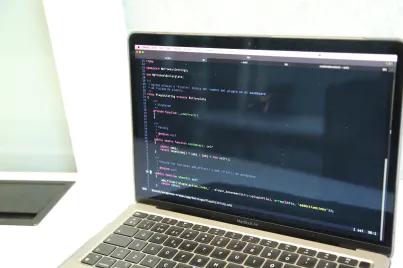 New technologies enable new native functionality
We develop a comprehensive product that analyzes data in time actual credit applicants. Allowing this way make a financial analysis and get an answer in less than a second on a pre-approval. Total time is reduced Credit process from 7 days to 4 minutes.
Segmented advertising, web analytics and organic positioning
Awareness, direct response and awareness campaigns are implemented. remarketing segmented by behavior from social media. HE advertises from Google Ads and a blog is created that positions and organic generatraffic. All accompanied by web and database analytics of data that allows management to make decisions based on information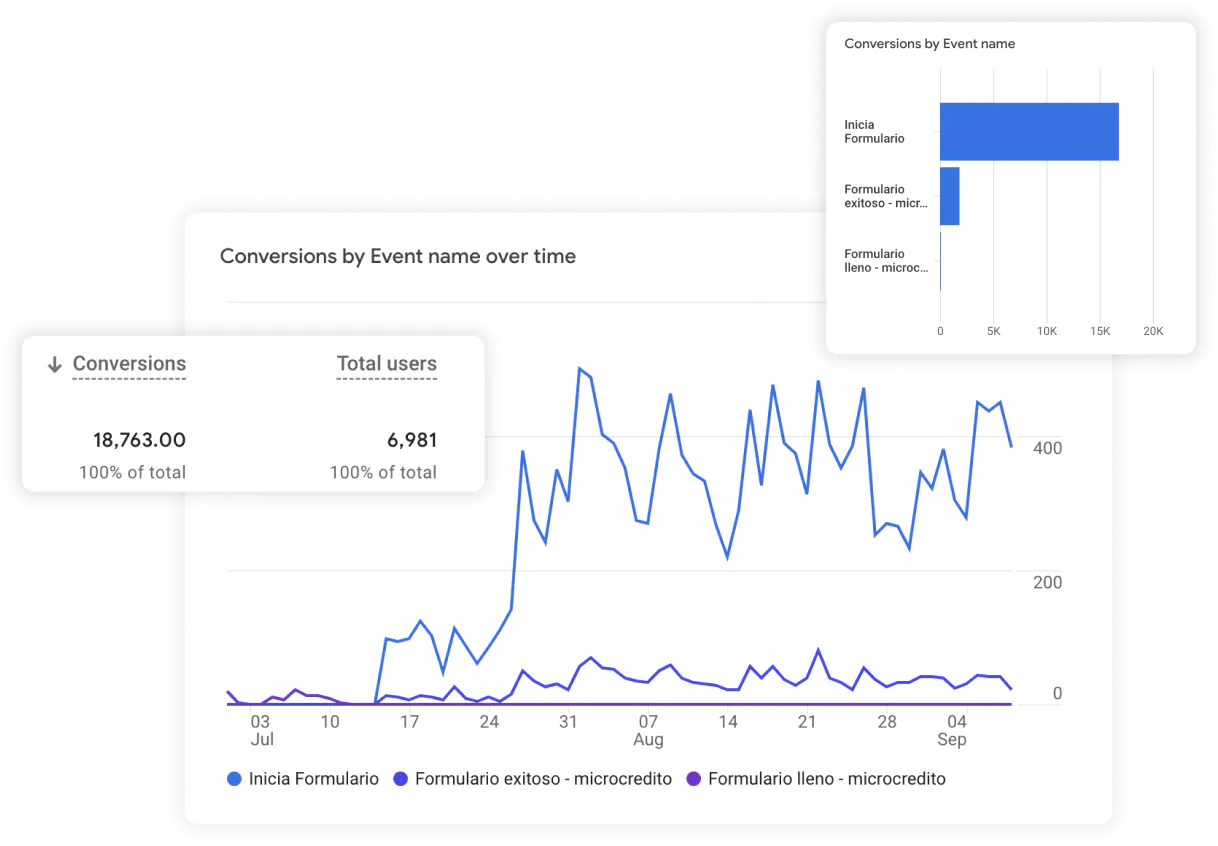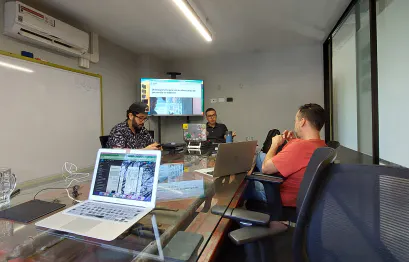 Conversion optimization and user experience
With analytical tools, session recording and maps of heat, the friction points on the platform are determined to understand where users are lost in the process. With the information collected, hypotheses are launched to do a/b tests. Each point of contact between the user and the system is analyzed and implements a point of communication at each stage of the process